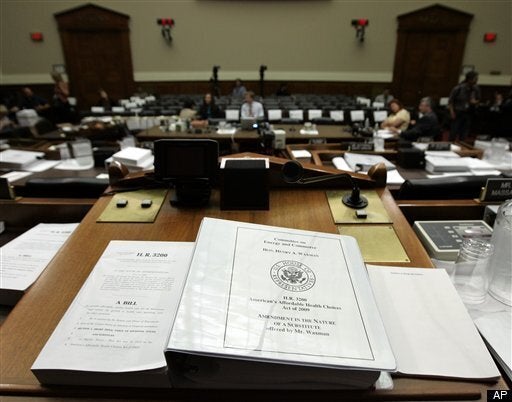 Amid all the loud arguments about the proper role for government and private companies in American health care, one point often seems lost: Exactly how well -- or badly -- are private insurers handling claims in the existing system?
It's a tough question to answer because, apparently, no one outside of the health insurance industry has analyzed how often health insurance claims are denied, and for what reasons.
"The routine denial of care by private insurers is like the elephant in the room no one in the present national healthcare debate seems to want to talk about," says Deborah Burger, co-president of the California Nurses Association and the National Nurses Organizing Committee.
The Huffington Post Investigative Fund has decided to look into this. And we'd like your help.
As you can see from this article by the I-Fund's Danielle Ivory, we were inspired by a recent report from the California Nurses Association, which pulled down some interesting data from the Web site of the state's Department of Managed Care. According to the association, six of the largest insurers operating in California rejected 47.7 million claims for care over a seven-year period -- 22 percent of all the claims they received.
There's a lot we don't know about these numbers. Were these claims initially turned down and later approved? How many of these rejections meant that people didn't get the health care they needed or wanted? How precisely do the insurance companies decide which claims to approve and deny?
Based on Ivory's preliminary findings, only California requires insurance companies to publish claims denials.
So we are looking for help from you. We'd like to recruit people with expertise -- in the insurance industry, hospitals and doctors' offices, state agencies, among other areas -- as well as concerned citizens interested in becoming watchdogs on this issue. You will join the citizen-journalists who already have volunteered for our Health Care Investigative Unit.
What we find out together could be important in the ongoing health care debate. In fact, it might be one of the most overlooked aspects of the health system. Sign up for our team below. We look forward to hearing from you.
Related
Popular in the Community