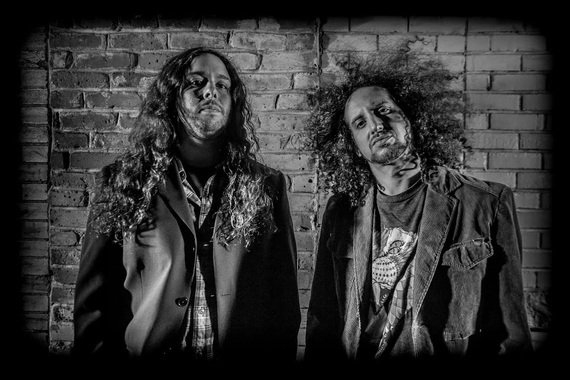 As the world's shift to the digital era becomes more apparent, those who fight for the tangible authenticity of the analog era stand out in a world of computers and technology. Music, film, art, and even the way we communicate with each other, has vastly changed through the invention of electronic devices. While this evolution has born many brilliant creations, artistically and technologically, there is still something so precious about that which is created sans computers.
Playing music together since the age of 13, Colorado-based musicians Jordan Linit and Josh Fairman combined minds to form the shape-shifting funk band, Analog Son. A flavorful fusion of funk, jazz, blues, rock, and even hip hop, Analog Son has cooked up a sumptuous buffet of sounds. The project has seen collaborations from a rotating assortment of musicians. Their newest album Stomp And Shout which was released in the spring of 2015 features funky horn lines from Ryan Zoidis and Eric Bloom from the Shady Horns, members of the Motet, Nigel Hall of the Nth Power, Joe Tatton of the New Mastersounds, Benzel Baltimore of P-Funk fame, Ivan Neville of Dumpstaphunk, Terrence Houston of the Funky Meters plus some of Denver's finest local talent.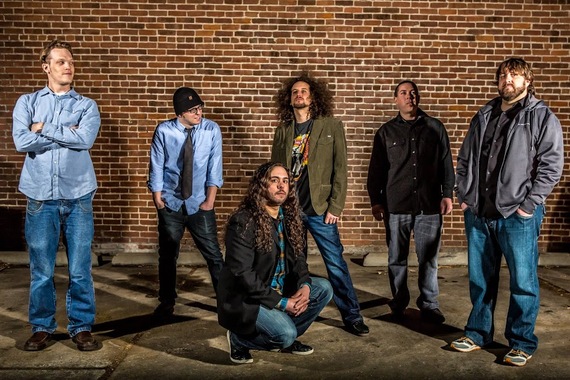 With such a vast array of musicians contributing to Analog Son, their sound is constantly morphing and genre-bending while finding a way to remain elegantly cohesive under the banner of funk. Stomp And Shout has already garnered plenty of acclaim and captivated its listeners. With its gliding strides and dipping hips, Stomp And Shout is energetic and unique, nostalgic yet modern. Legendary live audio engineer, Joe Michaels (The Rolling Stones, Larry Graham, Blood, Sweat and Tears), remarked that "mixing these guys is like pure funk heaven." Electrifying live shows display their performance prowess, engaging concert-goers and keeping the dancefloor scuffed and buffed.
"The coolest thing has been the momentum. What we recorded for fun turned out so good, we knew we had to keep going with it," said Jordan Linit about his experience recording Stomp And Shout. Amidst an invisible sea of electromagnetic energy that radiates through space, air, and even some solid objects, passing information from one place to another, emerged the sons of the "analog age." The funkalicious group are reigniting the hearth of funk music not just in the way they sound, but in the way their sound is created.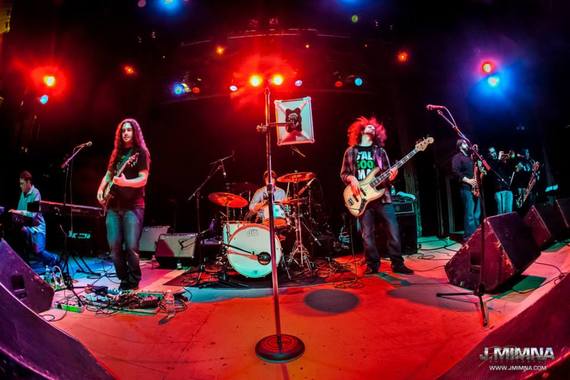 By only recording their albums with vintage studio equipment, there is an organic quality that translates seamlessly onto their record. Even when listening to their tracks on an electronic device, one can still hear and feel the authentic nature of their recording techniques and of course, the music itself. Analog Son remains true to their name and beliefs making them a bright, radiating flame in a world of LED lights.
Stomp And Shout utilizes deep, slapping bass-lines, powerful keys, and funk-filled horns bringing a full and lustrous sound to our ear drums. A timeless album, Stomp And Shout could fit comfortably amidst funk legends such as Parliament and Funkadelic but also stands out as a neo-revival piece that feels familiar but remains one-of-a-kind. These long-haired lads have created something spectacular and their ascension can only be described as meteoric. Not only are they keeping funk alive, but their funk is keeping us alive.
REAL LIFE. REAL NEWS. REAL VOICES.
Help us tell more of the stories that matter from voices that too often remain unheard.