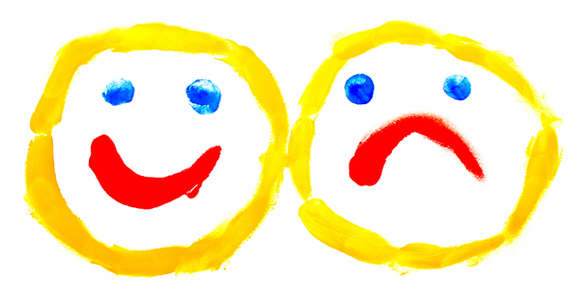 Nine years ago I experienced the worst day of my life when I was diagnosed with bipolar disorder. I was in the middle of my first manic episode when I was arrested in New York City for harassing a female friend of mine. In actions totally out of my character, I sent her dozens of emails and then one day showed up at her apartment against her wishes. I thought I was in love with her and wanted to tell her.
However, because I was experiencing mania my feelings for her were expressed as obsession. I could not control myself and had no idea that I was scaring her. She had an order of protection issued against me, which should have let me know that I was acting out of character. But, even with the order of protection, I still went to her apartment two more times.
It took getting arrested three times for me to finally seek medical help. And, because I was diagnosed bipolar, the judge in my case took leniency on me and only sentenced me to three years of probation. I served my time in Miami while working on Obama for America and then running my record label. Ever since being diagnosed with manic depression I have worked hard to find the right combination of medication and therapy to ensure that I never got arrested or anything like that again. This has been a challenging experience, to say the least.
I struggled with my mental health the entire time I was in Miami and eventually left music and Miami behind to seek help. Although getting arrested was a low point -- and being diagnosed bipolar was probably my lowest point -- I also experienced other low points in my struggle that led me to the decision to leave Florida.
I was hospitalized in 2010, three years after being diagnosed, for a suicide attempt. At the time, I was not following the treatment regimen prescribed to me by my doctor. I fell into a deeply depressive episode and left my building with full intention of throwing myself into traffic. Luckily I never did, but did end up jumping into Biscayne Bay. I was pulled out by EMTs and put in a mental hospital, where I stayed for a week. Because I was hospitalized that time I was then included as a patient who could be hospitalized again in the future under the Baker Act. I ended up being hospitalized three more times under the Baker Act. My mom would call the police when I was having a manic episode and they would take me to the hospital.
Luckily I have found a combination of medications that works for me now. I feel a lot better and am now able to carry on a normal life free of hospitalizations, manic episodes or depressive episodes.
My experience with bipolar disorder is fairly typical. I did not experience any symptoms until I was in early adulthood and had no warning. I experienced mania and hypomania first.
Mania is characterized by feelings of euphoria, endless energy, hypersexuality, extreme creativity, charismatic behavior and a ton of self-confidence. You do not sleep much, you may hear voices and you may hallucinate. During my manic or hypomanic phases, I could not be stopped. I would write tons of songs, talk to tons of girls, never sleep, be on the internet reading until all hours of the night, etc. It actually feels great to be manic/hypomanic. That is the feeling people are chasing when they stop taking their meds. Artists say they are less creative when they are medicated. The problem with mania though is that is not a reasonable way to live. You really do think you are invincible. You may make horrible decisions. You may even think you are Jesus. Periods of mania are inevitably followed by periods of depression.
During the depressive phase, you will feel like everything takes 1000% of your effort, you have very little self-confidence and lots of doubt, you may feel suicidal and you probably will not be able to create anything. Depression is the worst. Everything is terrible. Even just brushing your teeth and taking a shower seem like tasks you could not possibly complete. And, even worse, sometimes you want to take your own life. I know these phases very well.
Luckily tons of people live healthy and productive lives with manic depression. In fact, there are many famous bipolar people. Steve Jobs, Nina Simone, Rep. Patrick Kennedy, Russell Brand, Lark Voorhees, Demi Lovato, Larry Flynt and Axl Rose are all allegedly bipolar. And, historical figures like Virginia Woolf, Abraham Lincoln, Edgar Allan Poe, Lord Byron, Friedrich Nietzsche and Vincent Van Gogh are all thought to have lived with bipolar disorder.
I am writing about this now because I am committed to helping to end the stigma associated with mental illness. Unfortunately, people still treat you differently when they hear you are struggling with your mental health- sometimes in subtle ways and sometimes in not so subtle ways. I have experienced a range of reactions.
But what I want people to know is that I am still the same person. I am still highly capable. And, I am worthy of love. These are things I lost touch with after I was diagnosed. I constantly questioned my actions, ability and ability to attract a partner. So, know that if you are struggling with similar issues you are not alone. And, those of you who have friends who are struggling with their mental health be sure to be a good friend to them- listen a lot, read up on their struggle, check in on them and be open minded. With all of us working together we can one day end mental health stigma.