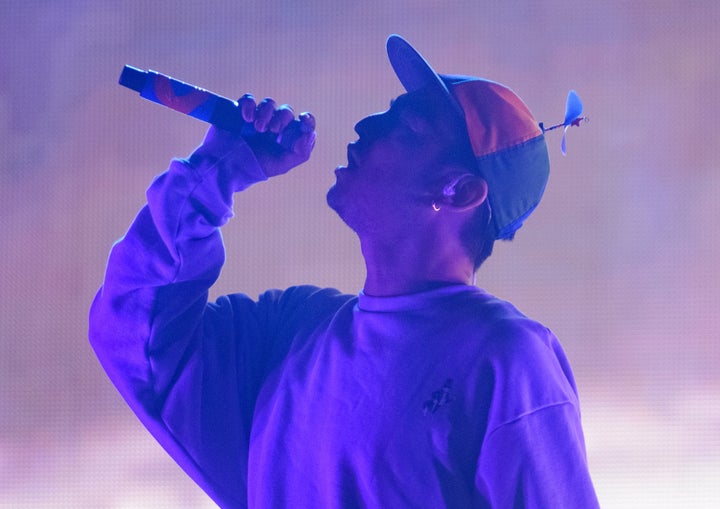 Singer Joji has made history. 
The artist, who was born in Japan, released his first full-length album "Ballads 1," in late October. The record has already hit a milestone, debuting at No. 1 on the Billboard Top R&B/Hip-Hop Albums chart dated Nov. 10.
Record label 88rising said on Twitter that Joji was the first Asian-born artist to top the list.
Joji, born George Miller, had an honest response to the news.
"I was eating a thin slice of cheese when I received this news. I smiled and swallowed the cheese," he said in a statement. "A big thank you to the fans who constantly support. Take care of the environment." 
The singer initially rose to fame as a memelord of sorts, participating in skits and crude videos as personas Pink Guy and Filthy Frank. 
"It was a humor that I started when I was in high school," the singer told Billboard last year. "So naturally as I got older, I got tired of that humor. People's taste change. People's humor change." 
The musician cemented himself as a serious artist under the name Joji after releasing a series of songs, including hit "Will He" with Asian label 88rising.
The label has set out with a particular aim to promote Asian artists. 
"A lot of people are wondering, 'What is 88rising, exactly? Is it a YouTube channel? Is it a management company? Is it a record label?'' 88rising's founder Sean Miyashiro told Pitchfork. "It's actually everything. Our general ethos is that we want to push this shit forward. It's not like, 'Hey, we're trying to change people's perceptions of Asians.' We're just doing it by being alive."
BEFORE YOU GO