At 24, JoJo (full name Joanna Levesque) is already a music industry veteran. She released her first song at 13 years old ("Leave (Get Out)" in 2004), making her the youngest solo artist in history to have a number one single in the U.S.
Since then, she released a successful sophomore album (2006's "The High Road") a few EPs and got stuck in a nasty legal battle with her old record label. But with all that behind her, JoJo is back to claim her rightful place in the music business.
Back in August, she released what she called a "tringle" -- three singles at once -- giving fans a little taste of what she's been working on for the past few years. She also just announced her North American tour, which kicks off this November.
The Huffington Post caught up with JoJo to talk about everything from making a comeback in her mid-20s, to being silenced by her record label and what it was like to be on "Cribs."
How does it feel to be making your "comeback" at only 24?
That's pretty weird. But, it's also trippy to realize I've been doing this -- putting out music -- for half my life. I've been recording albums since I was 12, so it's wild. But I don't know any other way.
How would you describe your sound now vs. when you released your first album?
It's just a natural evolution. When I came into this I wasn't really thinking, "I want to make a record that is this genre." I just don't think genres matter. So I went in feeling open-minded. I knew what inspired me, so I just wanted to let that come out and wanted to try a few things. I'm definitely more connected to what I'm singing, just because life experience lends itself to that. When I was younger, I was always like an old soul and always put passion into things, now it comes from a place of experience.
Speaking of your experience and inspirations, you've talked a lot about how much you love writing and singing about love -- are there specific people you're singing about?
Yeah. I usually have someone in mind, whether it's positive or negative [laughs], because that's helpful to put yourself in that situation and visualize that person. So yeah, I have a few people to draw from.
Who would you say are your biggest inspirations as an artist?
People who have had long careers and have gone through changes and evolutions, like Janet Jackson, Tina Turner, Cher. Beyoncé will be one of those women that will do this forever, and continues to grow. I love the balance that she has in her personal life and starting a family. That's what I want to do down the line, but I know I have so many years to put in on my own.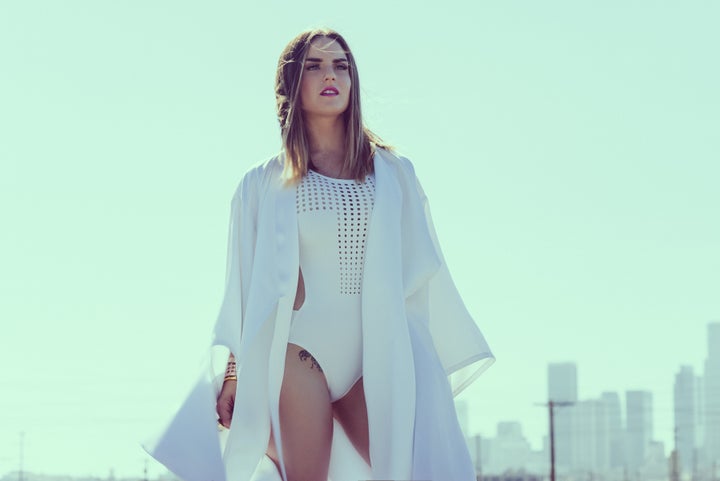 Let's talk about your new music video for "When Love Hurts" -- what was the creative thought process?
I wanted to bring the joy of dance and the joy of love. I'm not a great dancer, but I wanted to be surrounded by those who are. And I wanted to bust a couple moves here and there, just to challenge myself, because I like to groove. But I'm no Britney Spears. I know where my strengths lie. I wanted to bring the energy of the record and have the grit mixed with some beautiful elements. We're in a warehouse, but it's a bit sleeker in the styling and I just wanted to have a simple representation of the emotion of the song, but also show the light and the joy that can come in love even when it's sucky at times.
I was kind of messed up from it, and I'm still repairing myself from that. But I don't know if that's because of the fight with the label or things that happened subsequently because of that, and just the time in between. It was hurtful and confusing. It's helped me realize that you just have to keep pushing forward and it made me realize that I don't do this for money and I don't do this for fame, I do this because I really love it. If I was doing it for those reasons then I'm not doing it right. I love this. It made me realize that I love music more than I hate the industry.
Kesha seems to be going through something similar -- can you provide any advice for a fellow singer?
I don't really have advice because I think everybody's situation is different and the way that she feels might be similar to the way I felt. But, I'm sure she's lawyered up. Have a great lawyer. And just remember your fans. Those are the ones that are going to get you through. They were, and still are, everything to me. They gave me the hope and the confidence to do something that was challenging. Because it's not fun to spend all your money and go into a lawsuit. It sucks. But I knew that it was worth it. Sometimes it was hard to believe in myself, but they believed in me, so I want her to remember that there are people who love her and believe in her.
Since "Leave (Get Out)" came out, the industry has changed quite a bit. How has that affected you as an artist?
I'm 24, so all my friends are consuming music as they are, which is either legally or illegally, or we're finding our stuff on SoundCloud. We don't care about genres. People are doing this independently, there are still major labels, but the landscape has really changed. There are a lot more artists out there, because they're coming from all different places. There's just no one way to get to that destination of success, however you perceive it. I don't really struggle with the way that it's changed, I'm just like, "Ah, it's changed, it's just different." MTV doesn't really play music videos anymore, there isn't a "TRL," which was an important thing when I first came out. But if you don't embrace change, you're going to be really unhappy. I actually dig change. It's just something to keep in mind. There are new apps all the time, sometimes it makes me feel like I can't keep up. I'm like, I need to be Periscoping and I need to be Snapchatting, and can't I just Instagram?! I think it's also changed because fans feel very close to you, and of course I feel very close to them. But oftentimes, they expect you to have conversations with them all the time, and they'll slide up in your DMs and, it's hard to maintain relationships with a lot of people.
That's a perfect segue into social media, which is a topic I wanted to talk about next. When you came out, you didn't have Instagram or Twitter, it was before we had Miley Cyrus, Selena Gomez and Ariana Grande who had that advantage of self-promotion through social media. And I know you have social media accounts now, but do you like social media? Is it a good way to promote yourself and your music?
I like social media, I really do. I think it's awesome to be able to talk with people from around the world and keep your finger on the pulse of what's going on. It's oftentimes how I see things on the news. I'll click links, I follow all my favorite sources and so that's great. I suppose there's a promotional aspect to it, but I don't really like to think about it that way. This is what I do, I'm a singer, I'm a performer, so I tweet about that and Instagram about that. But it's no different from what I'd be doing if I was doing something else. There's just more people that are following. But Myspace was out when I first came out, so [laughs] that's how long it's been since I dropped my first single.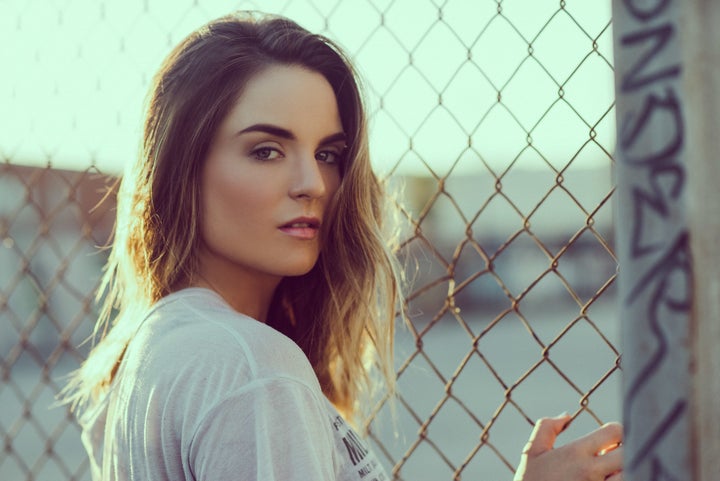 I'm going to throw some nostalgia at you now. I'm not sure if you'll remember this, but you were on a show on MuchMusic (Canadian music channel) a really long time ago -- you were on a special that they did. I remember you were talking about lip-syncing and you said, "If you can't sing, don't be a singer." I just want to know if you still believe in that philosophy.
[Jokingly groans in embarrassment] I think that there's room for everybody. I think that we have our strengths and I think that I was a lot more rugged and raw when I was 14. I don't say I don't believe that. Don't sell something that you're not, is what I feel. But there's nothing wrong with stretching yourself and trying to be better.
And I have to ask, what was it like being on "Cribs?"
Fuck! [laughs] It was so ridiculous. The thing is, we didn't have a home at that point. My mom and I were living out of suitcases and we were mostly in hotels. So that was actually my uncle's house, on the Cape. That wasn't my house. That wasn't my stuff. When I was sitting on the spinny thing, that was his kids. That's the truth. I should've balled hard, and been like, "Welcome to my crib, look at how luxurious it is," and I should have rented out a place. But no. I just used my uncle's crib. So that was me lying on "Cribs." [Ed note: We can't even deal. Are all episodes of "Cribs" a lie? Whoa.]
What advice would you give your teenage self?
Be nice to your mom, she's trying as hard as she can. And don't try to grow up so quickly. When I was 13 and just came out, I wanted to lie about my age and say I was 16. I was embarrassed to be so young. I wanted to be with the cool kids. But now, I wish I'd embraced being a little kid, because then you're 24 and have to worry about other things.
You just announced your tour, so what are you most excited about with getting back on the road and performing?
My favorite thing is to connect with people and I love to look into their eyes in the audience and I love meet and greets. I really look forward to that. And to performing this new material, to letting it really sink into my body like my other stuff has. To really live with it and make it my own and just do it over and over again. Also, to go to some cities I haven't been to in a while. And I love performing stuff from the past 10 years -- the mix tapes, the earlier two albums and the new stuff. I also want to do a couple songs that are going to be on the new album, that people haven't heard. That'll be great to get that feedback and natural reaction.
What can we expect from the new album?
It's eclectic. I wanted to combine live instruments with programmed stuff. I wanted there to be that blend. I have so much respect for musicians, and that's never going to go out of style, that's timeless. So there's a bit of that, but it feels fresh I think, for me. And it's about love, in all different ways. From self-love, to not feeling like you really like yourself, all the ups and downs about being in relationships, not being in relationships.
Any collaborations we can expect?
I don't know yet. I'm still putting the album together and I have some people in mind that I want for particular songs, but you know, it's still open. And for the tour, who knows if someone's going to jump on, but for now, it's me.
For more info on JoJo's tour, head over to her site.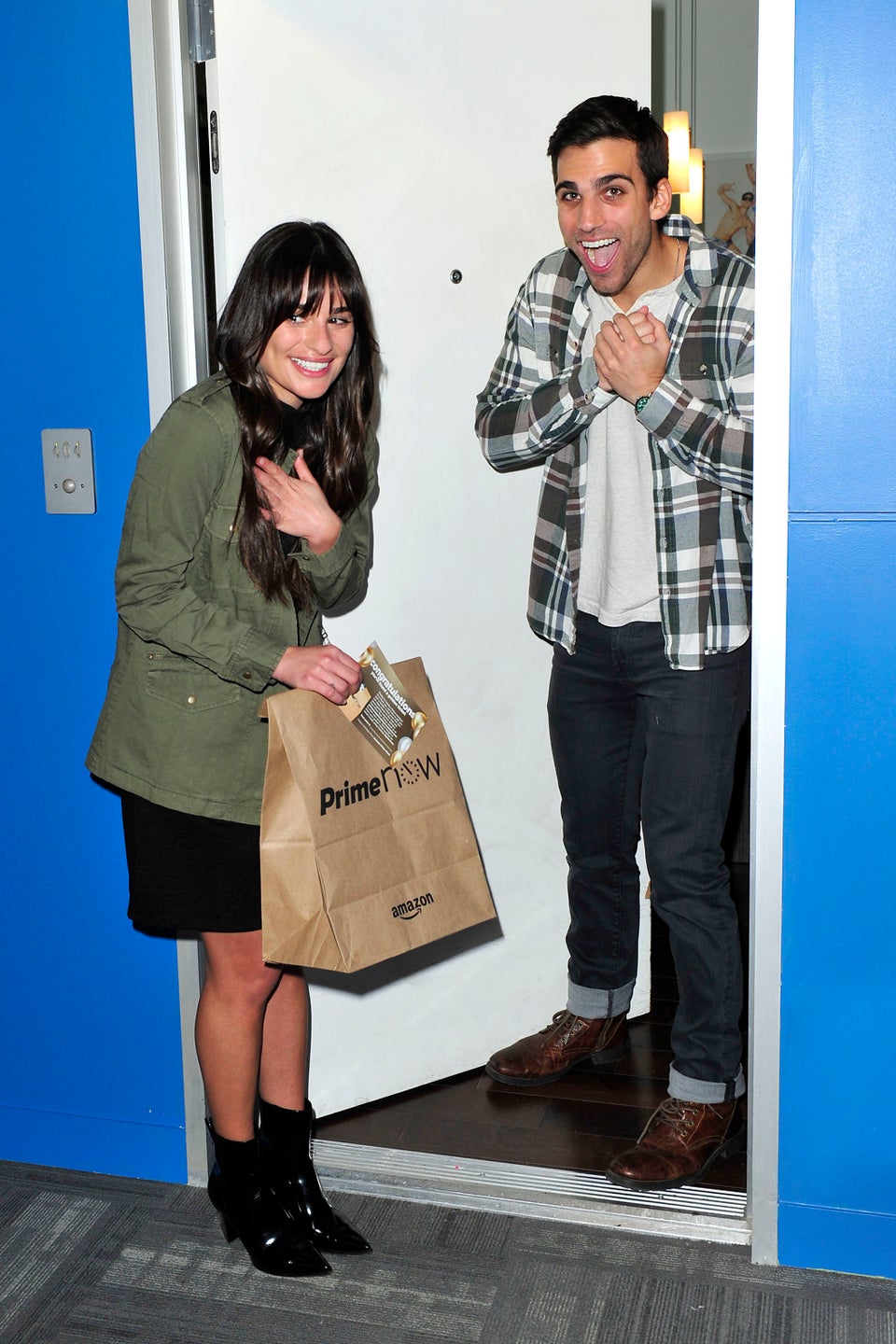 Celebrity News & Photos
Support HuffPost
The Stakes Have Never Been Higher
Popular in the Community