Angelina Jolie looked beautiful at the Oscars Sunday night in a black Versace dress with a high slit that showed off her legs, but as far as fashion statements go, she flew under the radar for most of the evening. That's because, when seated, it looked like a plain black gown. No flash. No gimmick.
It wasn't until she took the stage to present and jutted out her hip that the world saw what she was going for -- namely thigh -- and comedian Jim Rash (of "Community") took notice. So when he accepted his Oscar for Best Adapted Screenplay from Jolie, he took the opportunity to do a little hip-jutting of his own, and thus a meme was born.
Is this the new Planking? Probably not. But it's beautiful for now.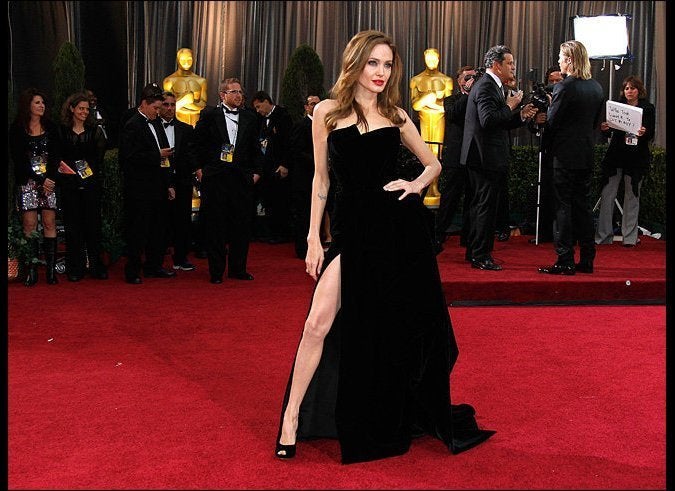 Legbombing
Popular in the Community