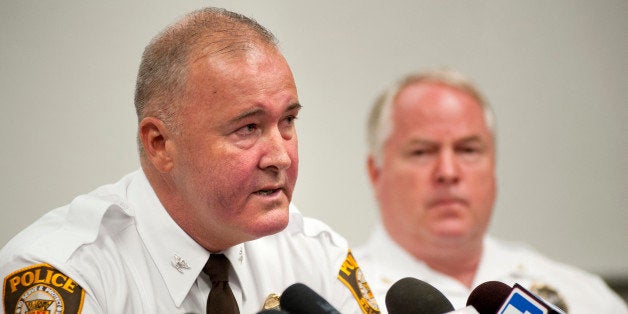 St. Louis County Police Chief Jon Belmar, who helped oversee last month's aggressive response to protests in Ferguson, Missouri, said Monday that communications failures led police to lock up peaceful citizens during daytime hours.
Belmar testified in federal court about the so-called five-second rule that police in Ferguson allowed protesters before enforcing Missouri's law against refusing to disperse. Though the statute only applies to individuals who refuse a police order to leave an "unlawful assembly, or at the scene of a riot," police in Ferguson repeatedly demanded crowds disperse during protests last month of a police officer's fatal shooting of Michael Brown, 18, who was unarmed.
Police applied the rule to everyone, from protesters and journalists, to children and a 73-year-old woman. Even during daylight hours, officers arrested people who stopped moving for a few seconds, and threatened those who didn't keep in motion. The American Civil Liberties Union of Missouri is suing both St. Louis County and the Missouri State Highway Patrol over the enforcement of the law on behalf of protesters, seeking an injunction forbidding police from arresting protesters who are standing still.
Belmar testified that the five-second rule was only supposed to be applied at night. Yet the rule was enforced during daylight. Even a news photographer was arrested during a peaceful daytime protest, apparently because he stopped on the sidewalk to take photos and wasn't inside the designated media area.
Belmar said the "keep moving" instructions were applied by mistake by officers. He said there had been a breakdown in communication.
"I don't think we were clear enough as commanders," Belmar testified, according to The St. Louis Post-Dispatch. Some instructions, he said, "confused" the officers. "We understand that now, but I didn't understand it then," he said.
ACLU attorney Grant Davis-Denny testified that the rule was so inconsistently enforced that it was unconstitutional, according to St. Louis Public Radio.
"It gives citizens absolutely no idea when their activity is lawful or unlawful. It also gives police officers way too much discretion," Davis-Denny testified, according to the report. "And it's particularly problematic that all this occurs in a place where people are exercising their First Amendment rights."
Tony Rothert of the ACLU of Missouri said he was surprised by Belmar's testimony, noting that he was "more confused" about how the police were told to enforce the "no walking" rule after the hearing than he was before. An ACLU expert testified that the strategy to keep people in constant motion didn't seem to come from anywhere.
"It seems like it was just an idea someone had, and that's where it came from," Rothert said. "At minimum, it was not communicated well what exactly the rule was and when it should be in use and when it should not be in use."
Rothert said it was tough to imagine that Belmar had no clue that the "no walking" rule was being enforced during daylight.
"It might not be believable. That is one option," Rothert said. "I don't know what is better, that he didn't know or that he's not being forthright."
Protester Johnetta Elzie said that she testified about how she felt when she was out on the street in Ferguson.
"I told him I'm afraid for my life, basically, because at any given moment I could be snatched away," Elzie told The Huffington Post of her testimony.
DeRay McKesson, another protester who testified, said he talked about how the rule was was inconsistently enforced.
"It depended on where you stood on West Florissant. Some people were like 'You gotta keep moving,' some people didn't care," McKesson said.
A federal judge is likely to rule on the ACLU's request for a permanent injunction sometime in the next couple of weeks.
Eight people were arrested outside the Ferguson police department on Sunday night following the weekend shooting of a police officer. Tensions heated up late Monday as well.
This story has been updated to include comments from Tony Rothert.
CORRECTION: An earlier version of this story misstated the name of the law enforcement agency being sued by the ACLU of Missouri over its treatment of protesters who are standing still. The agency is the Missouri State Highway Patrol.
Before You Go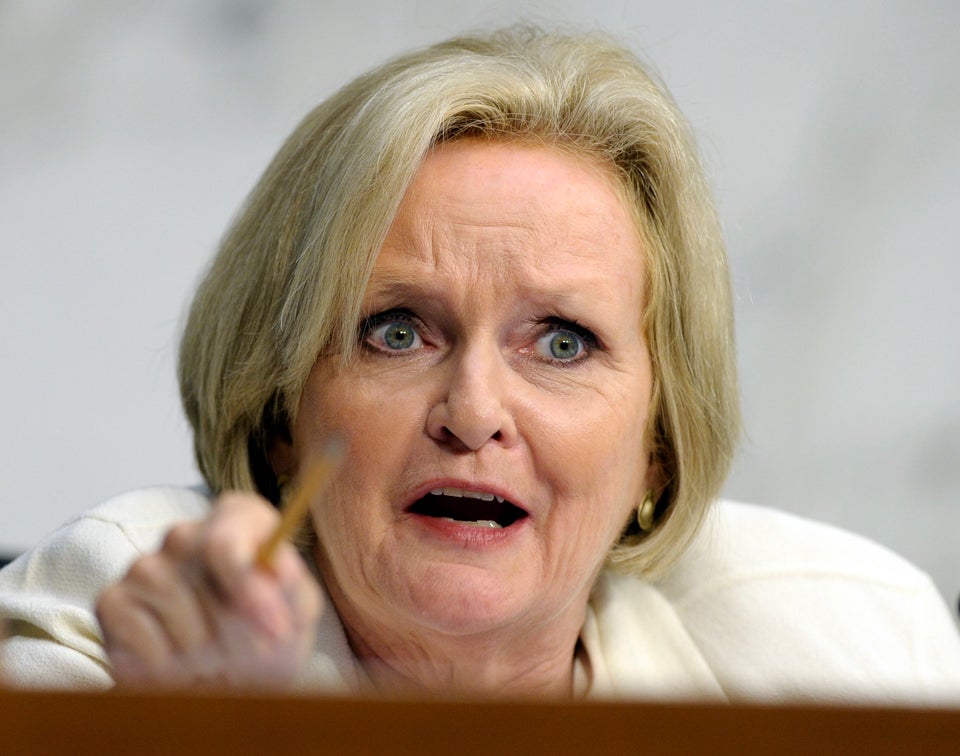 Politicians React To Ferguson