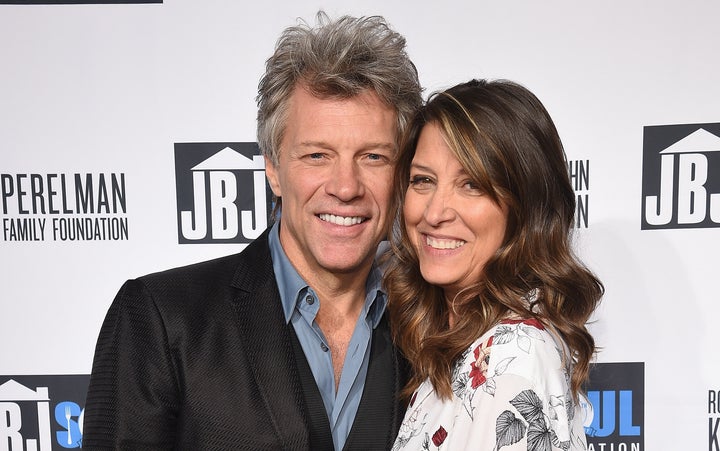 Worldwide fame and success apparently haven't changed Jon Bon Jovi. To his wife, Dorothea, he's still the high school sweetheart she married 27 years ago.
"I don't know who that guy is," the rocker, 54, told PEOPLE in this week's cover story, referring to his rock star public image.
Through decades of touring, fame and groupies, Bon Jovi says he knows what's helped keep him grounded: his wife.
"She's the glue," he said. "I'm the crazy visionary with all kinds of things flying, and the seams are all splitting. She's the one following me with the glue and the thread and needle, keeping it all together."
The couple grew up together in New Jersey, attending the same high school. They eloped and got married in Las Vegas in 1989. Their wedding might have been cliche, but their marriage certainly is not.
They still reside in their native New Jersey and have four children, ages 12 to 23.
"Somehow I became the poster boy for a long married rock star. But I'll accept the mantle because I'm so happy," Bon Jovi said.
As for his wife, she says despite his busy schedule and many female fans, they've figured out the recipe for a successful marriage.
"Somehow it works," Dorothea Hurley said. "I think because we grow at the same rate. We grew equally and not in opposite directions."
Ever the family man, Bon Jovi has said he gets dragged on tour "kicking and screaming."
And as for staying faithful in the business, the frontman says he has no interest in straying from his marriage.
"I don't look at this week's hot starlet and think about trading in or trading up. I don't have a mistress on the side or another family across town," he told Men's Health in a 2010 interview. "You're never going to read that story about me. I have no regard for that whole lifestyle."
Before You Go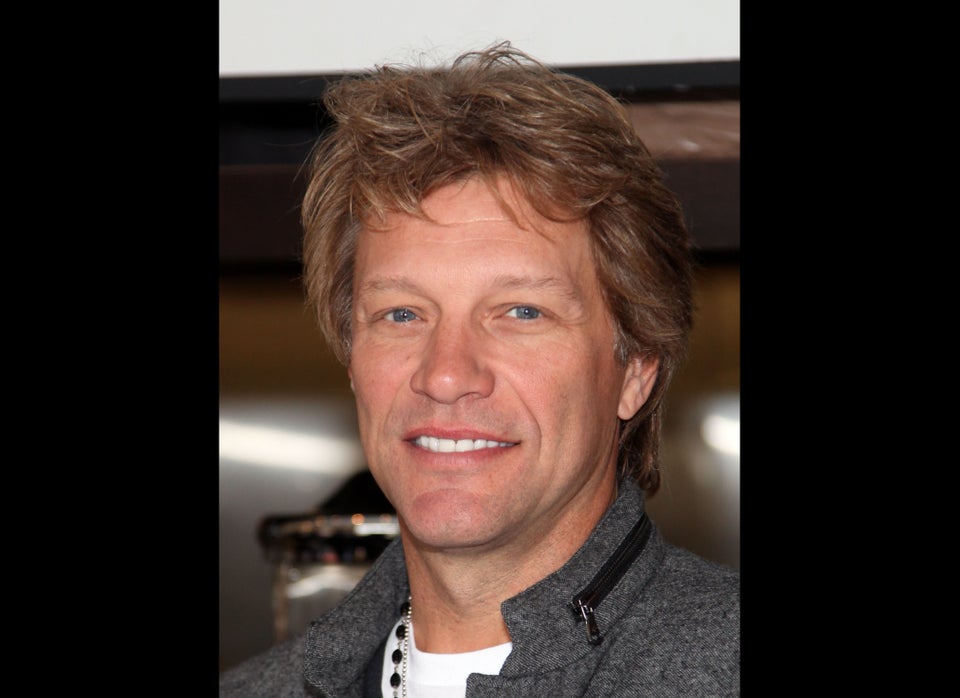 Jon Bon Jovi