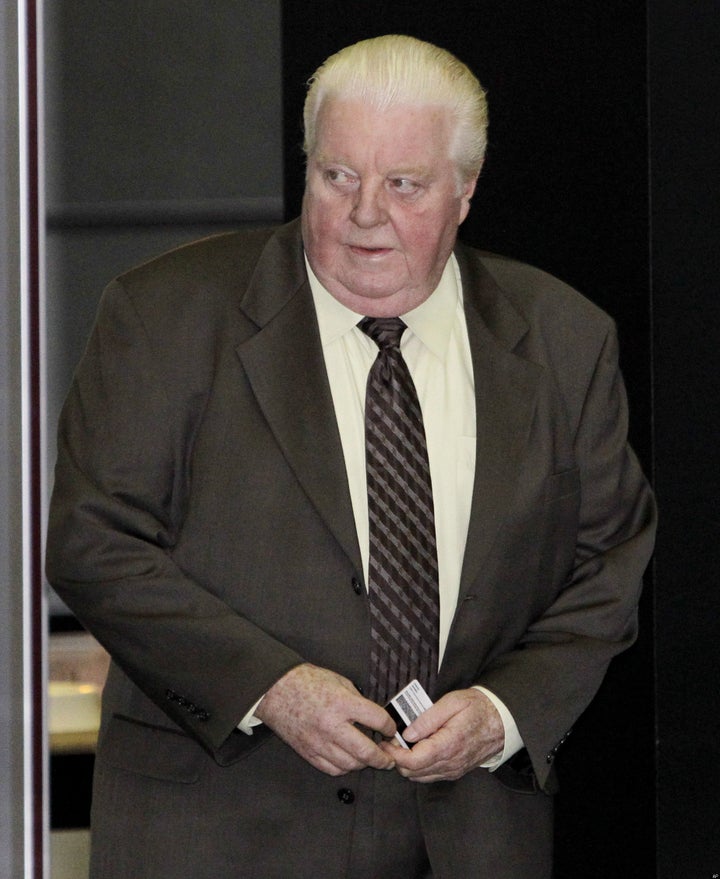 The Chicago police commander convicted of concealing torture of suspects under his watch will continue receiving over $3,000 a month in pension payouts after a police pension board vote Thursday morning.
Jon Burge is believed to have overseen the torture of dozens if not hundreds of suspects during his time at Area 2 Police Headquarters. Several witnesses testified that Burge personally shackled, electrocuted, suffocated and beat them to coerce confessions.
He was arrested in 2008, but not for torture -- the statute of limitations had inexplicably run out on those crimes, though a 2006 investigation showed that dozens of men had made credible claims of abuse. Instead, prosecutors charged him with lying under oath in a 2003 civil suit when he claimed to have no knowledge of such practices taking place.
Burge was found guilty after his trial this summer, and sentenced last week to four and a half years in prison.
But that wasn't enough to have the Policemen's Annuity and Benefit Fund of Chicago revoke his pension.
The Chicago Tribune reports Thursday morning that four of eight board members voted to revoke his pension, where a majority of five was needed. From the Tribune:
Under the state pension code, police officers convicted of a felony "relating to or arising out of or in connection with" their service as an officer are not eligible to collect their pensions.

It's difficult to imagine how Burge's connection didn't "arise out of" his work as a police officer -- but clearly, there are some imaginative people on the pension board.
The ailing Burge, who suffers from prostate cancer, congestive heart failure and alcoholism, will begin serving his sentence on March 16, at a facility near his home in Florida.
Popular in the Community