Jon Burge left the minimum-security prison in North Carolina to report to a halfway house in Florida until his sentence officially runs out in February of 2015, the Chicago Tribune reports.
After the 66-year-old was convicted in 2011 of perjury and obstruction of justice for lying about police torture, several members of the Chicago City Council called for a reparations fund of $20 million -- roughly the amount Burge and his "midnight crew" of detectives have cost Chicago taxpayers over the years in legal defense fees. Aldermen renewed those calls on Thursday, saying it's time for the city to "make amends."
Anthony Holmes was one of the victims Burge personally tortured -- with methods including electric shock -- into giving a confession to a murder he says he didn't commit. Holmes, who is now pushing 70, spent 30 years behind bars as a result and has yet to see any compensation because the statute of limitations on the torture has run out.
Illinois Attorney General Lisa Madigan tried to strip Burge of his $4,000-a-month police pension, but couldn't overrule a police pension board vote.
As Burge prepares to start his life again as a free man, In These Times took a look at how much the disgraced commander has cost taxpayers through the years: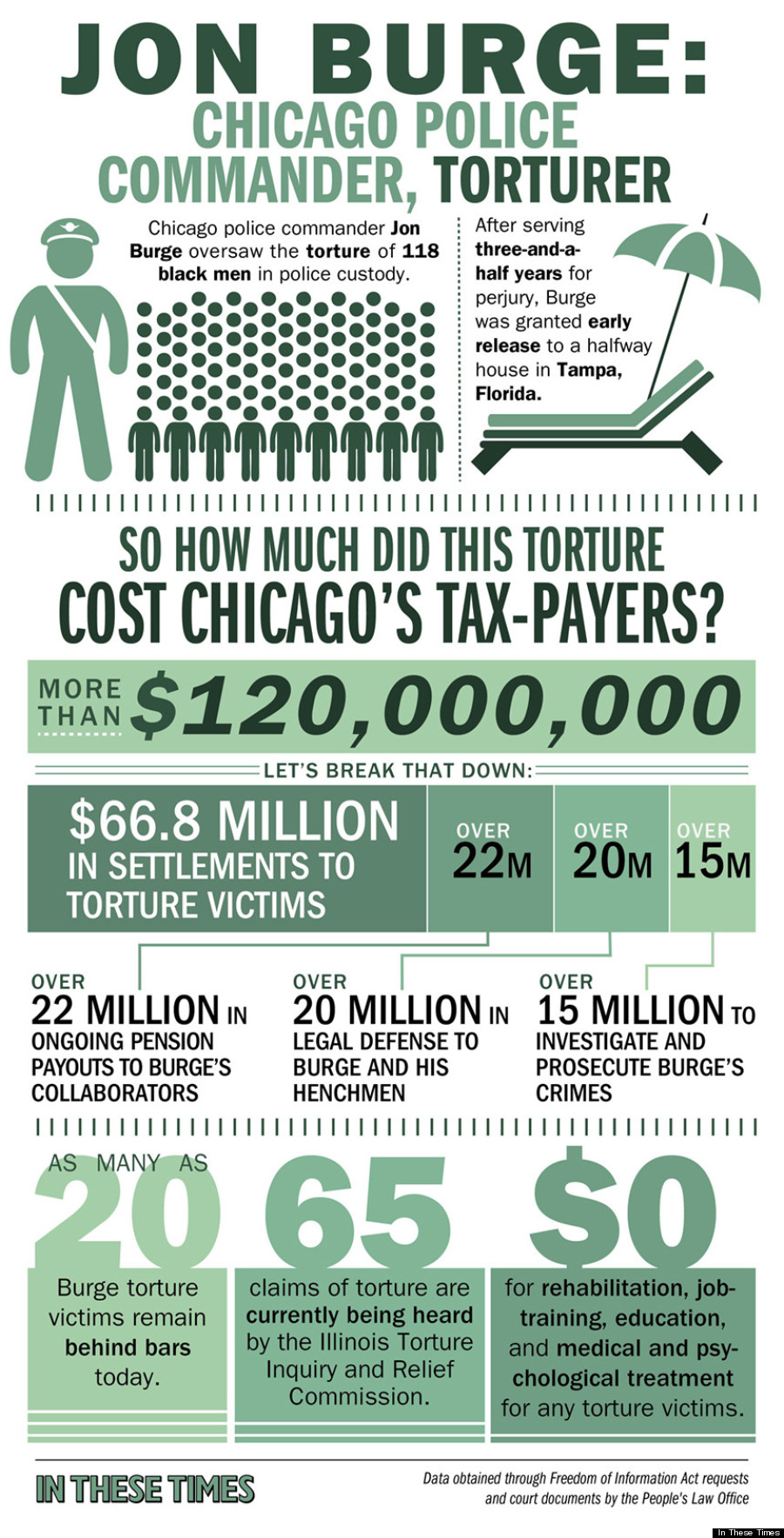 CORRECTION: A previous version of this story tied the amount of the reparations fund request to what Chicago has paid in legal defense fees and settlements. The $20 million request is roughly equal to legal defense fees only; Chicago has so far paid victims a total of $64 million in court settlements, according to DNA Info.
Related