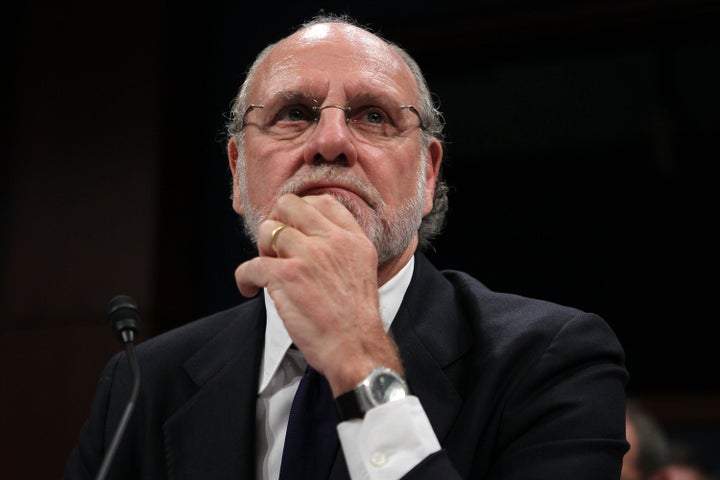 As MF Global inched towards collapse, CEO Jon Corzine pre-occupied himself with a few other things -- namely securing a chateau for him and his wife in the ritzy south of France.
At a party in Paris on October 15 -- just two weeks before MF Global filed for bankruptcy, costing more than 1,000 workers their jobs -- Corzine and his wife, Sharon Elghanayan, were discussing a house they planned to purchase in the south of France, according to an upcoming report in Vanity Fair.
"It's not in Cap Ferrat," one person at the party told Vanity Fair they recall Elghanayan saying in an effort to tone down the extravagance. Cap Ferrat is a coastal town in the south of France known for its lavish lifestyle.
Corzine, who resigned in early November after the firm's collapse, told Congress of the lost client funds: "I simply do not know where the money is." The missing funds have attracted the attention of the FBI and federal prosecutors, according to Reuters.
Though shopping for a house presumably worth millions in France while your company is on the verge of bankruptcy may seem uniquely ridiculous, Corzine is not the first executive of a failing firm to spend lavishly. Indeed, it's happened multiple times in the new millenium. Ken Lay, the former CEO of Enron, sold the company's shares back to Enron to pay for luxuries like renting a private yacht, even as the energy giant was on the verge of collapse, according to a 2006 Reuters report.
And Morgan Stanley spent tens of thousands of dollars on a send off for the company's departing chairman John Mack, even as the market has hammered the bank's stock price and some officials warned employees that they may not be getting bonuses this year, Fox Business reports.
Calling all HuffPost superfans!
Sign up for membership to become a founding member and help shape HuffPost's next chapter
BEFORE YOU GO
PHOTO GALLERY
MF Global timeline