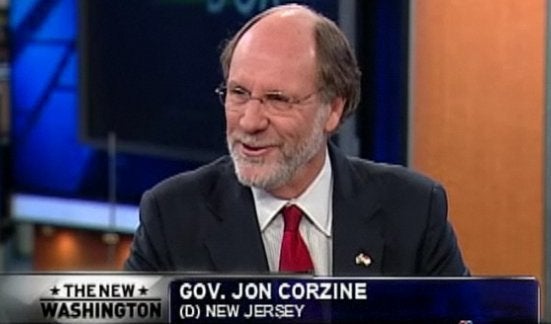 Jon Corzine, the former Goldman Sachs chief and Senator who was ousted from the NJ governor's office in November's election, may soon be a regular face on CNBC.
NJ.com reports that, according to Corzine confidantes, the ex-governor "has arranged to be a regular guest host and commentator on the financial-news network CNBC, among other national outlets."
Corzine, who will reportedly be a guest host on CNBC's morning program, has made several TV appearances since leaving politics in January.
NJ.com points out that Corzine "has been a regular" on CNBC for years and that he is "very close" with Jim Cramer.
The network declined to comment but an official did tell NJ.com, "We like having Jon Corzine on air. Our viewers really like his insight."
Corzine doled out a little PR advice to his former bank Wednesday, telling Bloomberg TV that Goldman Sachs should "speak a little less" and "do a lot to serve your clients and your shareholders."
Related
Popular in the Community