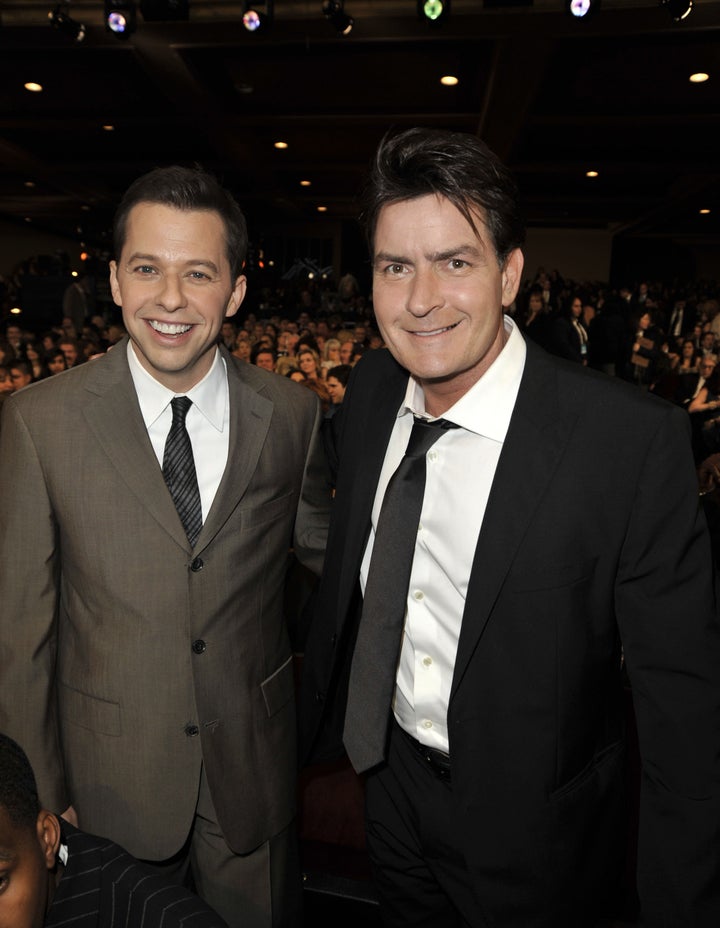 Even Jon Cryer can't keep track of Charlie Sheen, the other whole of 'Two and a Half Men.'
The Emmy winner appeared on 'Conan' on Wednesday night, and among other things, spoke about his hard partying co-star.
"It's always a little weird because like the stuff you hear is just unbelievable," he told Conan O'Brien. "I mean like... I'm checking TMZ, as I do everyday, to know if I have to go to work at all."
And when he's at work, the stories get pretty crazy.
"There was a story -- they found Charlie's car... at the bottom of a cliff. So you're thinking, 'Wow! Sure hope Charlie's OK,'" he relayed. "I said, 'How you doin' man?' He said, 'I'm doing OK, except that somebody stole my car and ran it off a cliff last night.' Normally, you would not believe that from somebody... but from Charlie Sheen you believe that, because that happened to him. Twice!"
Cryer isn't the only one at CBS confused about Sheen -- the network itself admitted its "high level of concern" for the big earning star.
As for his anger at Neil Patrick Harris? Turns out he didn't think the 'How I Met Your Mother' star was gay -- which spoiled his visions of Broadway.
WATCH
:
Calling all HuffPost superfans!
Sign up for membership to become a founding member and help shape HuffPost's next chapter