There's something both beautiful and bizarre about scanned food. Photographer Jon Feinstein's "Fast Food" photo series captures this juxtaposition through various scanned images of recognizable fast food meals.
"These photographs investigate the love/hate relationship that many Americans have with fast food, and, like many other aspects of popular culture, its ability to be simultaneously seductive and repulsive," Feinstein explains on his website.
In an email to The Huffington Post, Feinstein explains more:
I was interested in the continued complexity of how I and many Americans felt about fast food. We know it's bad for you, we've seen the calorie counts, but somehow we keep coming back to it, either because we secretly enjoy it, or because it's all we have access to in certain areas. I like the idea of fast food consumption as a metaphor for a range of other cultural and political issues that hit us on a daily basis.
For other forays in scanned food, check out Scanwiches and see more of Feinstein's images here.
What do you think of these images? Are you drawn in or put off?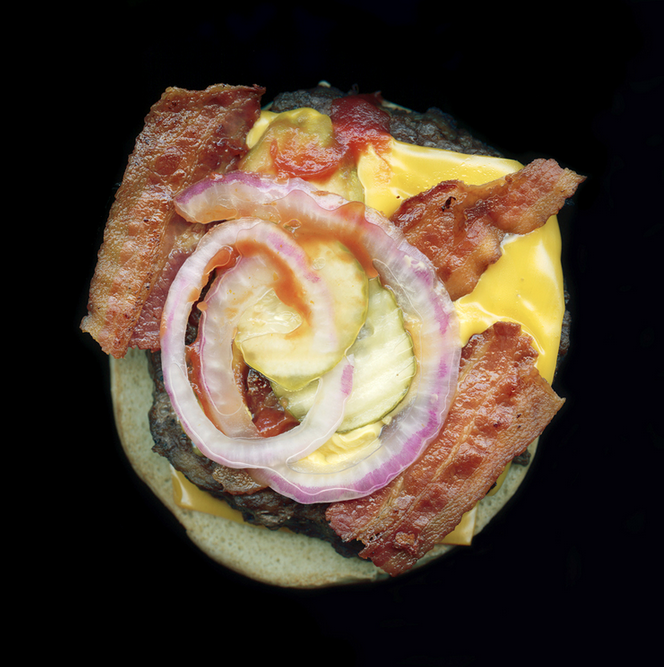 Scanned Fast Food
Related