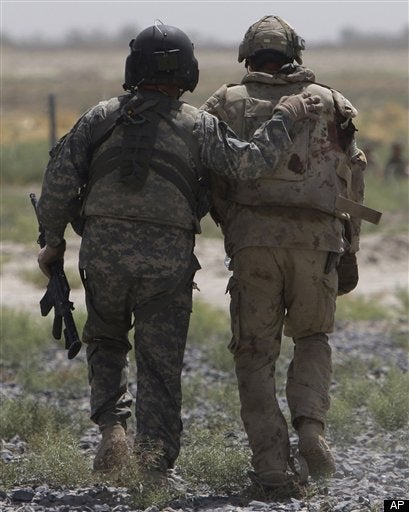 In a private email provided to the Huffington Post, a vice chairman of the California Republican Party questioned the value of continuing the 9-year war in Afghanistan in light of its heavy costs to American taxpayers.
Jon Fleischman, a political consultant and veteran GOP official in California, was writing in response to an op-ed calling on Michael Steele to resign as chairman of the Republican National Committee over his criticism of the war last week.
"For what it is worth, I'm an officer with the CA Republican Party and I can't figure out what we are achieving in Afghanistan, at least not for the economic cost to US Taxpayers," Fleischman wrote on Friday. "Since I am not particularly isolationist, it means my government is failing to communicate well."
It is the latest evidence that the U.S. mission in Afghanistan, which once garnered near-universal support from Republicans, has now become a source of ideological dissension at the highest ranks of the party.
Republican defenders of the war are still far more vocal. The condemnations of Michael Steele from his fellow party members have been frequent and furious (Sens. Lindsey Graham and John McCain joined the chorus on Sunday); some senior party activists and at least one member of Congress have demanded that he resign over his remarks.
"This was a war of Obama's choosing," Steele said at a videotaped fundraiser in Connecticut on Thursday. "This is not something the United States has actively prosecuted or wanted to engage in."
"[I]f he's such a student of history, has he not understood that, you know, that's the one thing you don't do is engage in a land war in Afghanistan, alright, because everyone who's tried over a thousand years of history has failed," Steele continued.
Fleischman did not immediately return a request for comment.

Popular in the Community