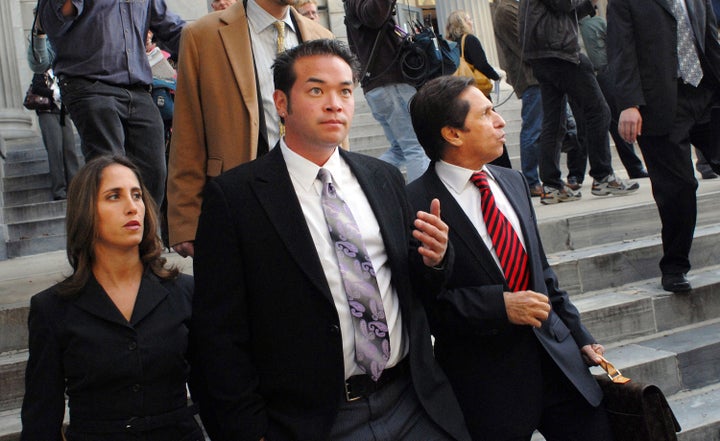 Jon Gosselin must pay Kate $22,000 a month in child support, but like Kate, no one really has any idea what he does for a living.
Short on cash, Jon sued Kate two weeks ago for reversal of spousal support and custody of their eight kids. Thursday he withdrew the papers seeking primary custody, stating that joint custody would be best for the family. He has also fired his attorney, Anthony List, with whom he is now in a fight over disparaging comments List made about Kate to the media.
Thursday Jon announced some money-making plans. He is selling his BMW to tide him over until he can find a job, Us Weekly reports. He hopes to get $25,000 for the car, which he bought used for $30,000 last year. There is also an alleged sugar mama.
"He has a new forty-something Washington, D.C., love interest," a source told Us. "She's rich -- and he's hoping to have her back one of his projects."
As for longer term career plans, Jon told TMZ he wants to get back into TV.
"I just can't afford the $22,000 a month right now. That is why I'm trying to find a job," he said. "I would like a job in some aspect of TV, probably as a host."
Popular in the Community