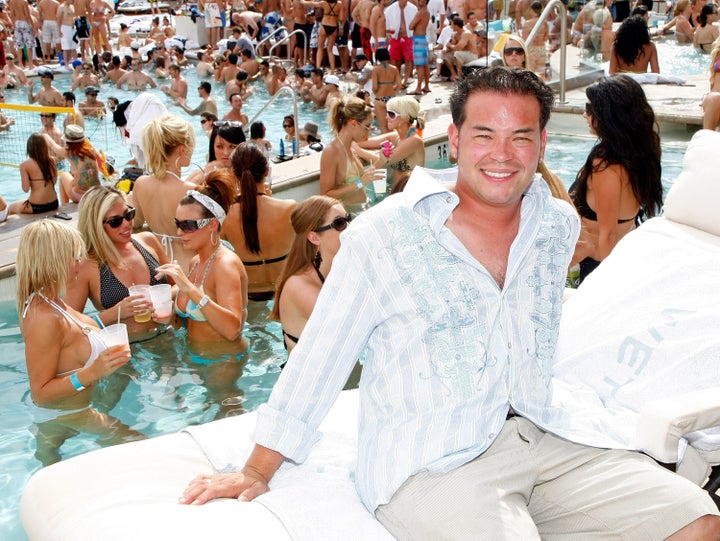 Jon Gosselin is having so much fun eating Jewish food with girlfriend Hailey Glassman he just might join the tribe. He's consulted a rabbi! Jon talked with ParentDish about being a Jew:
On his evolving cultural identity:
"This is the first year I will celebrate Chanukah. Hailey is Jewish. Everyone in my life is Jewish now, my attorney. I love it. I'm now half Jewish and half Korean. The family values are great. On Christmas, I'll see my kids during the day for a couple of hours."
On his love of all things Jewish:
"I just went through Rosh Hashanah and Yom Kippur and learned about the new year and every Friday is the Shabbat dinner. I love challah bread. I'm learning about Jewish food, going to Zabar's. I love that place. I'm learning about kosher and when not to order a bacon, egg and cheese and make an ass of myself. Hailey makes fun of me. My mom came to the city on Yom Kippur and asked where all the traffic was. I got from the West Side to Midtown in five minutes. She wants to come to the city every year on Yom Kippur."
On his rock, Hailey:
"I was really nervous dating a Jewish girl. She's like the best girl ever. All my friends are like 'I'm so jealous' and I'm like, 'Stay away, she's mine.' She's the rock of my life. She's been through hell in the tabloids. They made up lies that she's a lesbian and she's doing drugs. We've both been through all this turmoil. And we just keep on loving each other."
On whether he has immediate plans to sow his seed again:
"No. But if Hailey and I got married and she wanted to, then obviously I would. But let me get through this first."
Calling all HuffPost superfans!
Sign up for membership to become a founding member and help shape HuffPost's next chapter