Jon Gosselin was once the star of TLC's hugely popular "Jon & Kate Plus 8" and living in a million-dollar home. Today, he is waiting tables and living in a cabin in the woods without Internet or television.
"Entertainment Tonight" caught up with the father of eight at Black Dog Cafe in his home state of Pennsylvania. Gosselin is currently a waiter there and said it has been "next to nearly impossible" for him to find work.
"At first I was nervous because I was like, 'How are people going to react?'" Gosselin said about taking the restaurant gig. "But then I'm thinking, 'Well it's fun and I get to talk to people.' And they technically already know me. They're like, 'Are you the guy?' I'm like, 'Yeah, I'm the guy.'"
In 2009, the family was making $22,500 per episode, but he dashed claims that he made "millions and millions" of dollars during the show's run. He also addressed his hard-partying, saying he went out after splitting from Kate Gosselin because "everyone was paying for it" and he needed the money for legal fees.
"I've hit rock bottom like 20 times," he told "ET," adding that he isn't sure why people have said he is struggling to make ends meet. "And then I just bounce back and go somewhere else."
The National Enquirer was the first to report about Gosselin's new job earlier this month. At the time, the former reality star told the tabloid that he was there to "volunteer" and refused to comment further.
"Jon has really hit rock bottom," a source told the Enquirer. "Just a few years ago, he was jetting off to France to hobnob in St. Tropez, sipping champagne on a yacht. Now he's waiting tables at a pub! Working the weekday lunch shift, he can't possibly be taking home more than $40 or $50."
He told "ET" that he and his ex-wife aren't in contact and "don't have a relationship" at this point. They only communicate via text and email. He also said he doesn't pay child support because they both financially support their eight children.
Before You Go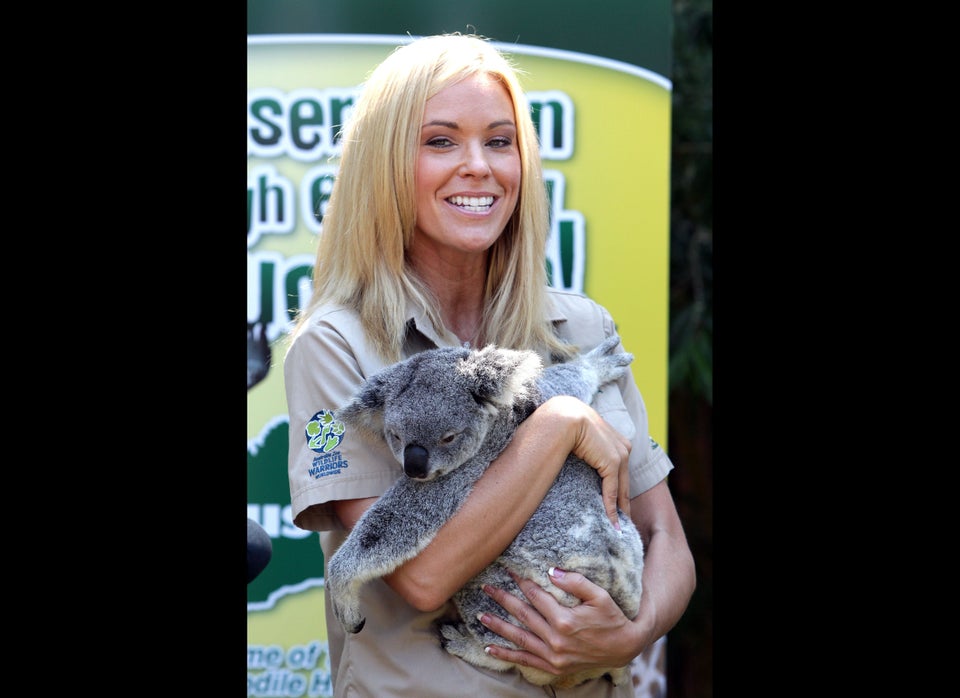 Kate Gosselin Facelift?
Popular in the Community