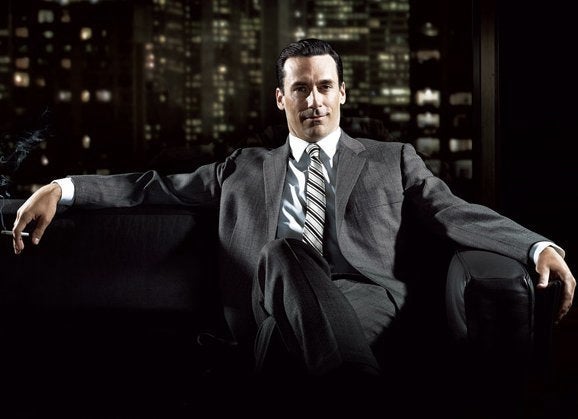 Jon Hamm is already the front-of-camera star of "Mad Men." Now, he'll be the man behind the camera, too.
"The wheels have officially been set in motion to make that happen," Hamm told the site. "It's a very exciting challenge that I'm looking forward to with a mixture of utter fear and excitement."
It'll be the first directing job for Hamm; he's recently expanded his career to big roles in big movies, including his role in "Bridesmaids" and "Sucker Punch."
Aside from being an accomplished actor, Hamm recently co-produced his first movie, "Friends With Kids," which was written and directed by his longtime partner, Jennifer Westfeldt. Hamm plays a supporting role in the film, as well.