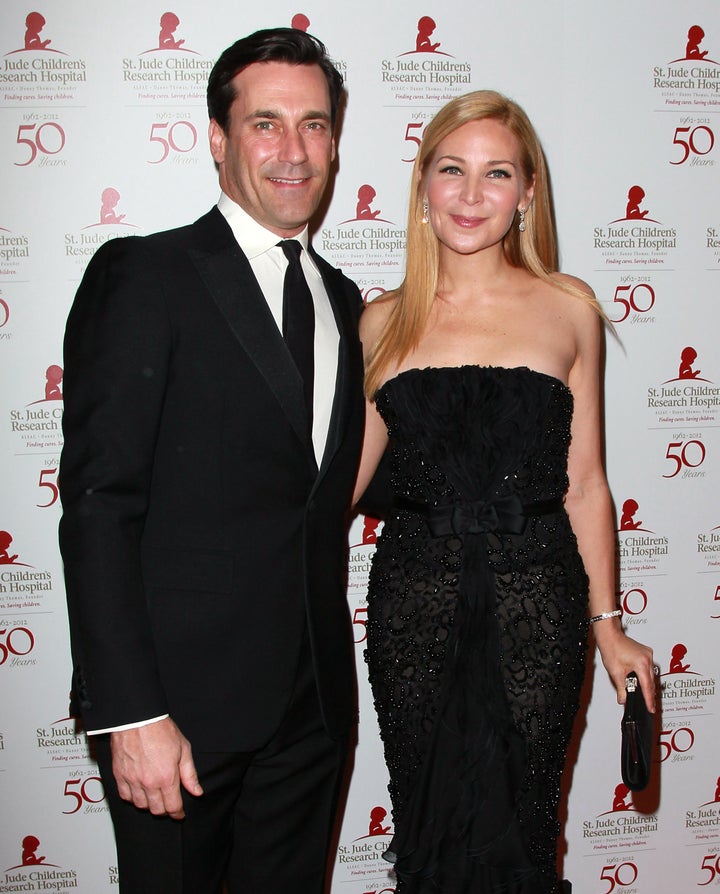 Jon Hamm is a busy guy. Amongst the items on his upcoming schedule: featuring in a movie, returning to "Mad Men" and driving around in a cartoon boot. Really.
The Emmy-nominated star and his longtime girlfriend, writer/director/actress Jennifer Westfeldt, will appear on February 20th in a special episode of PBS' "Martha Speaks," voicing cartoon versions of themselves in a two part episode titled "Cora! Cora! Cora!" Cora, naturally, is the name of their dog, who will also be featured in the episode.
"Not only are they both great actors and very funny, but they do a wonderful job helping us teach kids new vocabulary words like audition and reunite," the show's Senior Executive Producer, Carol Greenwald, said in a statement. "And Cora is a star in the making, stealing the spotlight from all of the (animated) human characters!""
Hamm and Westfeldt will also co-star in "Friends with Kids," a romantic comedy that Westfeldt also wrote and directed. This isn't Hamm's only special guest star appearance; he's currently featuring as a guest in the IFC comedy "The Increasingly Poor Decisions of Todd Margaret."