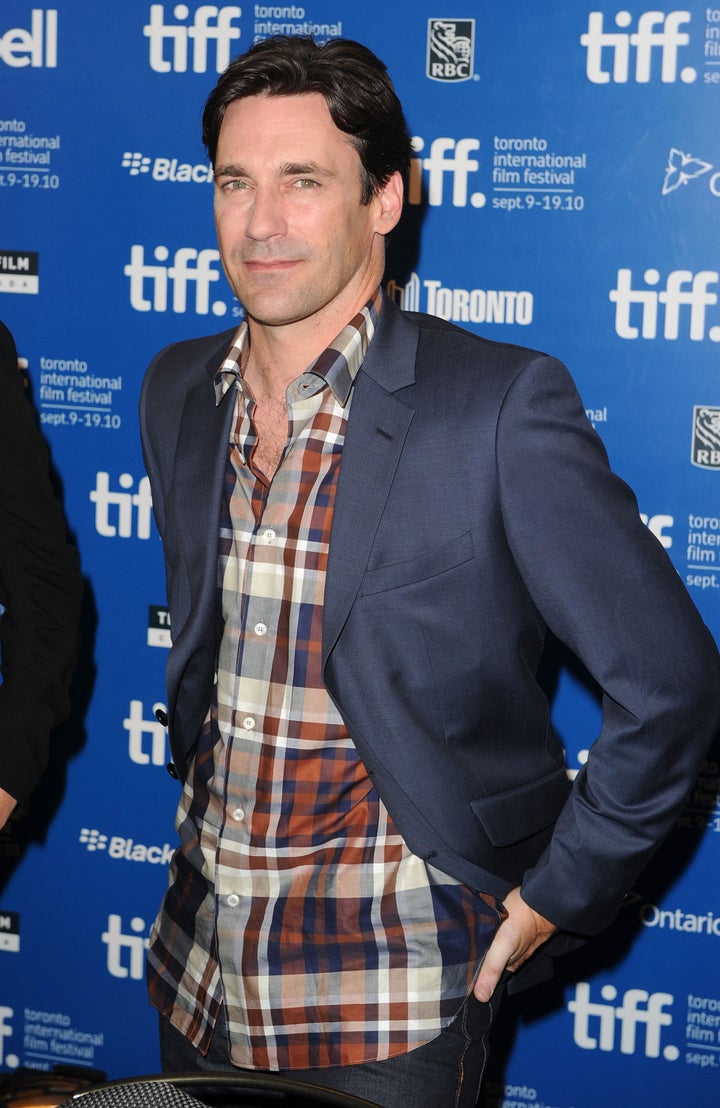 Jon Hamm opens up to the UK magazine The Observer about his humble beginnings working as the set dresser on a soft porn film, his 12-year relationship with Jennifer Westfeldt and how he struggled with the death of his mother when he was 10 then his father a decade later.
Here are a few excerpts, read the whole interview here.
On his father's death when Jon was 20:
"I was... unmoored by that. But I was very fortunate to have really good friends in my life whose parents sort of rallied: 'We're gonna help this kid out, because otherwise there's going to be trouble...' I struggled with chronic depression. I was in bad shape. I knew I had to get back in school and back in some kind of structured environment and... continue."
On treating his depression:
"I did do therapy and antidepressants for a brief period, which helped me. Which is what therapy does: it gives you another perspective when you are so lost in your own spiral, your own bullshit. It helps. And honestly? Antidepressants help! If you can change your brain chemistry enough to think: 'I want to get up in the morning; I don't want to sleep until four in the afternoon. I want to get up and go do my shit and go to work and...' Reset the auto-meter, kick-start the engine!"
On how his parents' deaths affected his acting career:
"Well, the theatre department always seems to be the sort of... way station for the orphans and all the people who don't fit in anywhere else. I always swirled back to it."
Popular in the Community