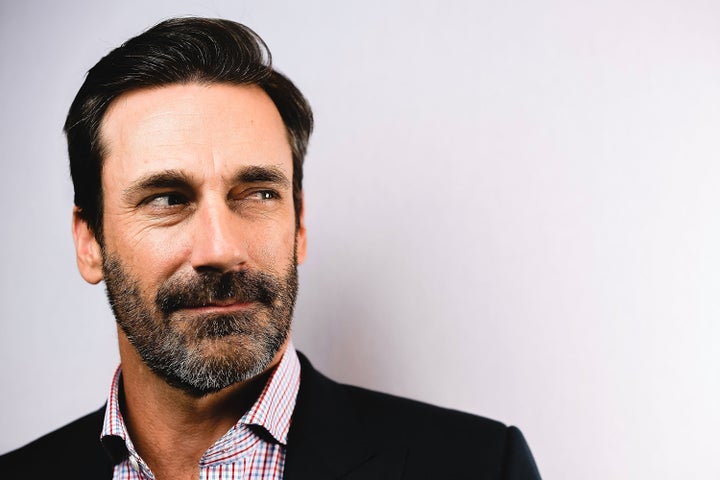 Jon Hamm is taking care of his mental health ― and for him, that includes therapy.
The "Mad Men" actor recently spoke with InStyle for their July issue, where he discussed how seeing a mental health professional helps him deal with life challenges. Two years ago, Hamm went to rehab for alcohol addiction. He also ended his 18-year partnership with writer and director Jennifer Westfeldt in 2015.
He praised the power of therapy, saying that there's no reason to be ashamed of getting help.
"Medical attention is medical attention whether it's for your elbow or for your teeth or for your brain."
Hamm has been a proponent for mental health help in the public eye before. In 2011, he touted the benefits of seeking treatment for depression in an interview with the U.K. magazine The Observer.
Hamm's definitely correct. Therapy sessions can be vital to emotional well-being. Studies suggest seeing a therapist can positively rewire the brain, help people cope with stress and manage severe mental health disorders.
The problem is that there's still a sense of shame that hangs over someone who considers seeking help. Research shows stigma often stands in the way of people going to therapy. Negative stereotypes can also prevent people from speaking up at all when they're struggling.
Experts say celebrity testimonies like Hamm's are vital in dismantling the misconception that therapy is a bad thing ― particularly for men, who are more likely to keep quiet about mental health issues. They send the message that talking about mental health doesn't make a person fragile.
Hamm reiterated this sentiment in InStyle.
"We live in a world where to admit anything negative about yourself is seen as a weakness, when it's actually a strength. It's not a weak move to say, 'I need help,'" he said. "In the long run it's way better, because you have to fix it."
Related