Jon Hamm wasn't always one the most-sought after actors in Hollywood. The "Mad Men" star said he was waiting tables for nearly a decade -- even when he was appearing on a popular TV show.
"I was like a sophomore in college when I started waiting tables," Hamm told Grantland in a recent interview (above). "I did it up until I did ... it was through when I was working on 'Providence' because I didn't quit my job."
The now Emmy-nominated actor said he'd work his shifts around his "Providence" shooting schedule. He appeared in 18 episodes of the NBC drama between 2000-2001.
Hamm's definitely wasn't an overnight success kind of story. It took a year from when "Mad Men" shot its pilot for it to get picked up to series and then another year to get on the air, Hamm told Grantland. In the meantime, he appeared on "The Unit" for six episodes as a college professor who has an affair with the wife of one of the main characters. However, while he was filming his guest spots, "Mad Men" was still on his mind.
"I really liked it and I was really proud of it. I thought it had an outside shot at being something special," he said of the pilot. "I just kind of believed in everybody on it and it just felt different."
Hamm has detailed his Hollywood struggles in the past. The "Mad Men" actor said he had a hard time fitting in for the teen roles because he looked too old. "I was in the wrong rooms when I first got to LA, because I would go and they would want me to play, like, James Van Der Beek's dad," Hamm joked during an episode of "Katie." "And I was like, I think he's older than me, or like, two years younger or something."
Watch the full Grantland interview above.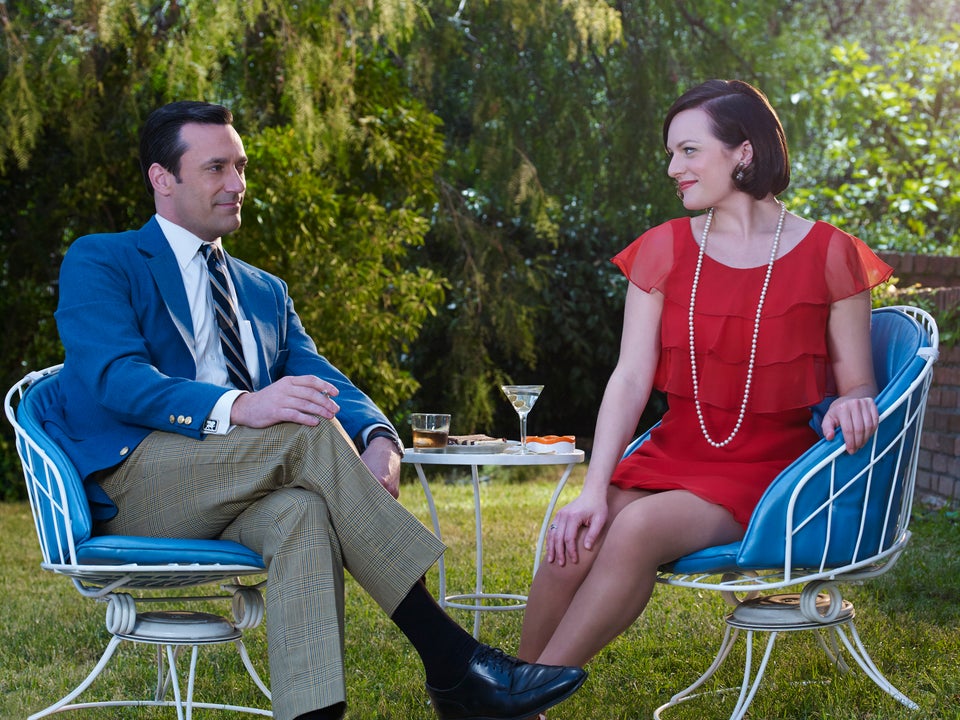 'Mad Men' Season 6 and 7
Popular in the Community