It's hard to imagine it's been 12 years since Napoleon Dynamite first graced us with his nerdy presence, and Jon Heder, the actor behind the role, explained how the film has felt relatable to so many generations.
The "Ghost Team" actor explained to HuffPost's Lauren Moraski that the director and writer of "Napoleon Dynamite" intentionally weaved in elements of the '70s, '80s and '90s alongside a narrative about growing up in the 2000s. They wanted it to be a story that "really could last for a long time," Heder said.
"So not only is it great for all those generations and people but for here on out, when my children are older and their children, it's still about awkward youth in high school and having to grow up and learn to be a kid," he said.
We'd be remiss if we didn't ask the cult classic actor what his favorite experience was while filming, in addition to his favorite line. Check out his answers in the video above.
Watch the full conversation with Jon Heder below:
Before You Go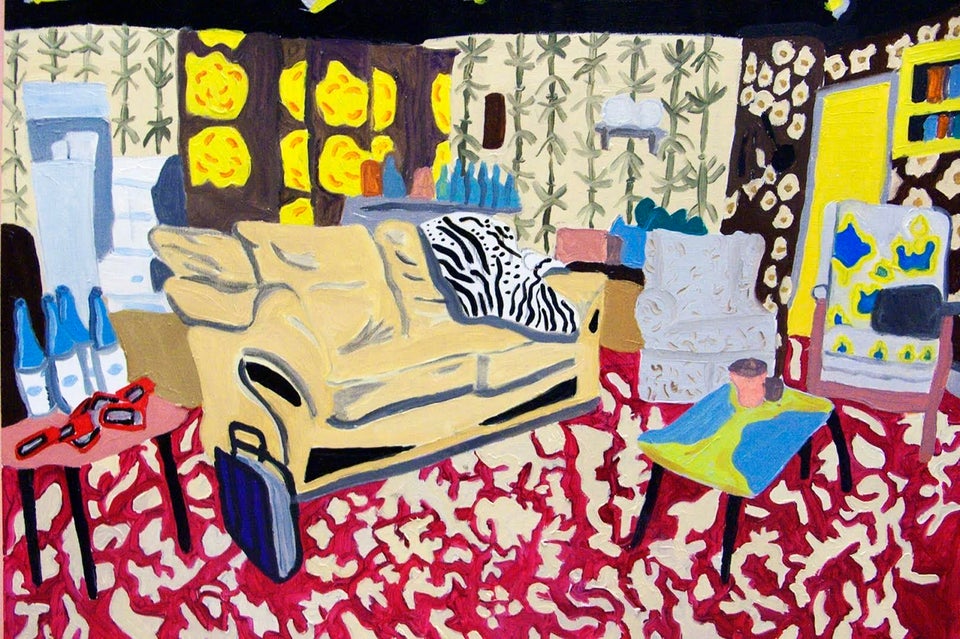 90s Sitcom Living Room Paintings
Popular in the Community