Jon Huntsman is dropping out of the race for the Republican presidential nomination, according to campaign officials.
An aide to Huntsman confirmed the news to The Huffington Post and said the former governor of Utah would endorse Mitt Romney on Monday. The aide added that Huntsman "didn't want to stand in the way of the candidate most prepared to beat Obama and turn around the economy."
Huntsman will deliver a speech on his decision on Monday at 11 a.m. ET in Myrtle Beach, S.C., according to the aide. Romney will not stand alongside the Utah Republican as he delivers his remarks.
Huntsman placed third in New Hampshire's primary election last week after investing significant time and resources in the Granite State. Following the contest, he said, "Third place is a ticket to ride, ladies and gentlemen."
Huntsman would have faced an uphill battle to deliver a strong performance in South Carolina's primary election, which will take place next Saturday. Recent polls have shown Huntsman trailing rival contenders competing for the GOP nomination by a wide margin in the conservative state.
Once discussed as the candidate that the Obama reelection team found most challenging to face, Huntsman stumbled under the Klieg lights of the presidential campaign. One close adviser acknowledged, during the final days of the New Hampshire primary, that he found the transition from the world of international diplomacy to electoral politics "difficult to execute." Complicating matters was fundraising, which failed to pick up after Huntsman's initial entrance into the race.
There were green shoots along the way. Huntsman won the backing of several prominent editorial boards, including The State, South Carolina's largest newspaper, which endorsed him less than 24 hours before his campaign announced he was leaving the race. During the final days of the New Hampshire primary, aides sincerely believed he was hitting his stride, with a sharp Sunday morning debate performance and a well-received final speech in Exeter, New Hampshire.
A second place finish would have made it much easier to keep the campaign going through South Carolina and into Florida. But Huntsman couldn't break through. His final percentage of the vote (17) was more than top aides expected as recently as two days before New Hampshire held its primary. But it still came off as a disappointment.
"Jon Huntsman is proud of the race he ran and his message of restoring trust in Washington," emailed one aide. "He did not want to stand in the way of the candidate best prepared to beat Barack Obama."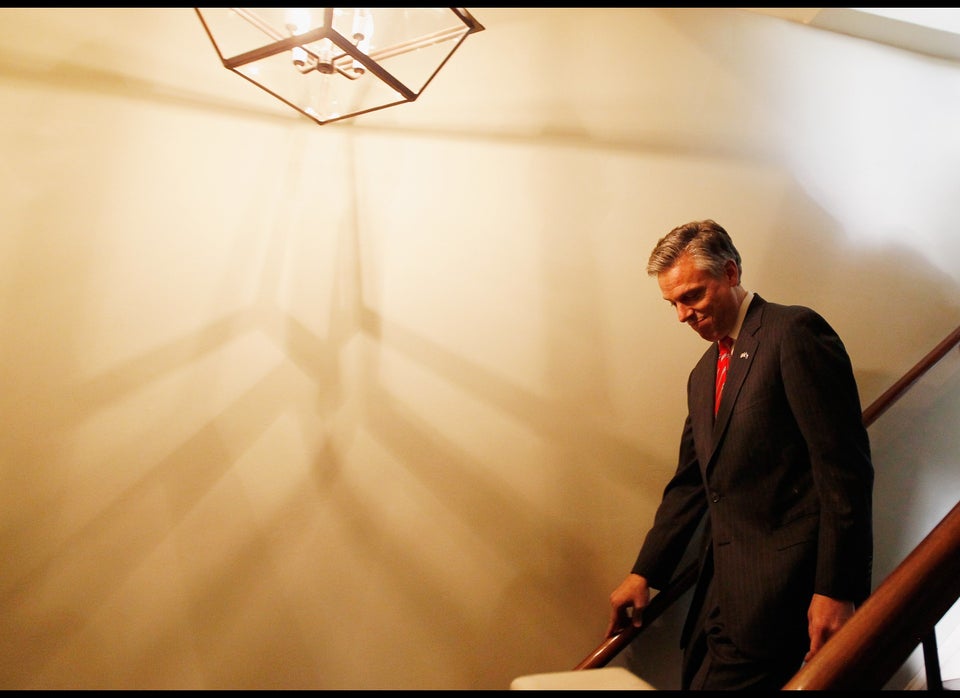 Jon Huntsman
Popular in the Community