Donald Trump's takeover of the Republican Party -- which is described as possible, probably, likely and imminent, depending on the day -- is widely viewed as a calamitous development for the party itself.
The business mogul has built his campaign on denouncing the GOP as both ineffectual and corrupt: unable to beat President Barack Obama, but simultaneously crafty enough to steal Trump's own nomination. He has also drawn in voters with an ideologically ambiguous agenda.
If Trump becomes the Republican nominee, it would be difficult to define what the party stands for. This has a lot of Republican officials worried that the GOP won't survive the tensions of a Trump nomination.
Jon Huntsman is not one of those worried.
The former Utah governor, who is probably the national GOP leader furthest from Trump in terms of disposition, thinks the Republican Party will survive its current front-runner's nomination and presidency just fine -- not because the party will become more like the outspoken reality TV star, but because it will move back toward Huntsman's own approach to governance.
"We go in cycles," Huntsman told the "Candidate Confessional" podcast. "Every action is a reaction to what we've just seen and experienced. And you can go all the way back to John F. Kennedy after Eisenhower, you know, young versus old, more progressive versus conservative. Every election cycle, you see that."
"So if Trump gets elected president, the chances are the Republican after Trump is going to be the opposite of Trump or whoever wins the next election," he added. "And that's going to be somebody who is not an entertainer and a performer; somebody who takes a completely different approach to getting things done. And I think these are just natural [cycles]."
Huntsman, who has said he would support Trump if he is the nominee, isn't completely sanguine about the future of the Republican Party, even if he believes that larger historical trends will move it toward moderation. He recounted watching from China -- where he was serving as Obama's ambassador -- as a lot of the party's intellectual work was consumed by political anger with the Obama administration.
"If you were an anthropologist dissecting this stuff, you would say there was a pre-Lehman [Brothers collapse] moment and a post-Lehman moment," Huntsman said. "I governed during the pre-Lehman moment, where the party remained optimistic, creative, innovative, big tent-ish in orientation. And then, post-Lehman, there was a distinct shift in attitudes and desires in terms of what they wanted out of their elected officials."
Huntsman was ultimately encouraged to run for president in 2012 because he sensed his party was drifting -- and because enough savvy consultants convinced him that there was a void he could plausibly fill to navigate a path to the White House. But he wondered how difficult it would be to regain credibility on topics like health care reform, environmental protection and marriage equality after having sat on the sidelines for the debates during the Obama era.
"I thought, 'This is all being shut down, and we are now taking an angry approach to burn the place down.' And it was, in a sense, understandable, because people's bank accounts had disappeared, their retirements, their home values had been eviscerated and they were downright scared," Huntsman said.
"For me, 10,000 miles away, it was watching ... the forest fire expand and my party begin to be consumed by it all."
Listen to the "Candidate Confessional" podcast above or download it on iTunes. And while you're there, please subscribe to, rate and review our show. Make sure to tune in to next week's episode, when our guest will be singer and reality TV star Clay Aiken, who discusses his dramatic run for Congress in 2014. This podcast is edited every week by Christine Conetta.
Before You Go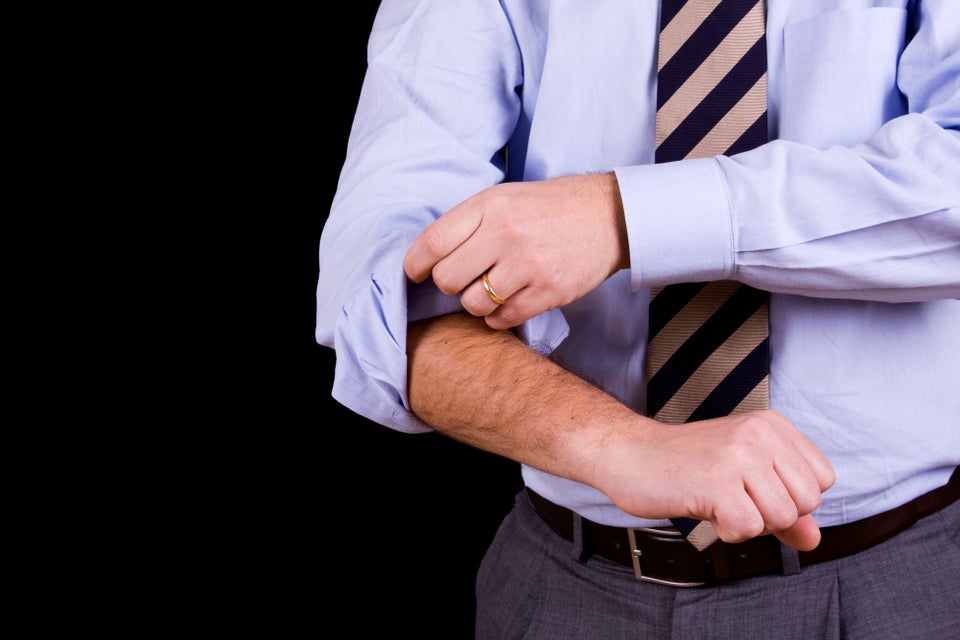 Actual Strategies From A Leaked GOP Memo -- We Didn't Make These Up
Popular in the Community