Jon Huntsman, former Utah governor and 2012 Republican presidential candidate, said on Thursday that Mitt Romney showed a lack of leadership with his response to Indiana GOP Senate nominee Richard Mourdock's controversial comments on rape and abortion. Romney has refused to withdraw his endorsement of Mourdock and declined to have the campaign ad he filmed for him pulled from TV.
"[If I were Romney] I simply would have said I'm withdrawing my support," Huntsman said in an interview with HuffPost Live. "Until [Mourdock] proves otherwise, either you lay out an apology, do something else, but as of right now I would withdraw support."
Asked by The Huffington Post's Howard Fineman if he would have had the ad taken off air, Huntsman responded, "I would do exactly that."
"I'm here to tell you that there are some independents and swing voters in the middle that I think would respect a candidate who goes against the grain," Huntsman continued. "They're looking for leadership during a time that these kinds of statements are made, as opposed to just the go-with-the-flow kinds of statements we always hear."
Huntsman condemned Mourdock's comments, saying they "don't deserve to be part of our political discourse right now."
"I cringe -- it's like fingers on a chalkboard every time I hear men talk about women's health issues," he said.
Romney has not directly responded to Mourdock's remark, made during the final Indiana Senate debate Tuesday night, that pregnancies caused by rape are "something that God intended to happen." Democrats immediately seized on the comment, tying it to Romney, his running mate Rep. Paul Ryan (R-Wis.), and other GOP candidates.
Andrea Saul, a spokeswoman for the Romney campaign, said on Wednesday that the Republican presidential nominee "disagrees" with Mourdock but continues to support him and has not requested that the ad be taken down. The Republican presidential nominee himself refused to answer any questions on the subject from his traveling press corps on Thursday.
Huntsman does not agree with Romney's approach. "You should always be driven by the right thing to do," he said. "And I think the right thing to do is to drop support and ask for the ads to be removed and to move on."
Asked why Romney isn't showing better leadership on the issue, Huntsman replied, "You'll have to consult Boston on that."
Huntsman also criticized Romney for not identifying the tax loopholes he would close -- a question that both Romney and Ryan have repeatedly dodged in recent months.
"I would've laid out all of the loopholes and deductions that were part of my tax plan," Huntsman said, adding that specifying those loopholes would counteract attacks from President Barack Obama and his campaign that the Romney tax plan "doesn't add up."
"I'm not in a position to say mathematically if it adds up or not," he continued. "We'll have to leave that to the American people. [But] how do you make the numbers add up in the end if you're not going to specify the loopholes and deductions?"
When the conversation turned to last month's terrorist attack in Libya, Huntsman seemed satisfied with the Obama administration's response thus far and called it a "disservice" to jump to conclusions.
"We do ourselves an enormous disservice, certainly [in] our political discourse, by jumping to conclusions before we have any expert opinion or analysis," Huntsman said, adding that he had been "quite critical" of Romney's move to politicize the attack on the day after it happened.
"Presidential leadership would suggest that these kinds of events do happen," he went on. "We have diplomats who wear a different kind of uniform overseas and the work they do is inherently dangerous, and we sometimes don't remember that. We're reminded of that in Libya, but when these things happen as they do from time to time, let's let the experts do the analysis and we'll figure out later what happened."
Huntsman endorsed Romney's candidacy when he dropped out of the 2012 Republican race. The former Utah governor said despite his criticism, he stands by his endorsement and believes that Romney is the right man to steer the economy back in the right direction.
Before You Go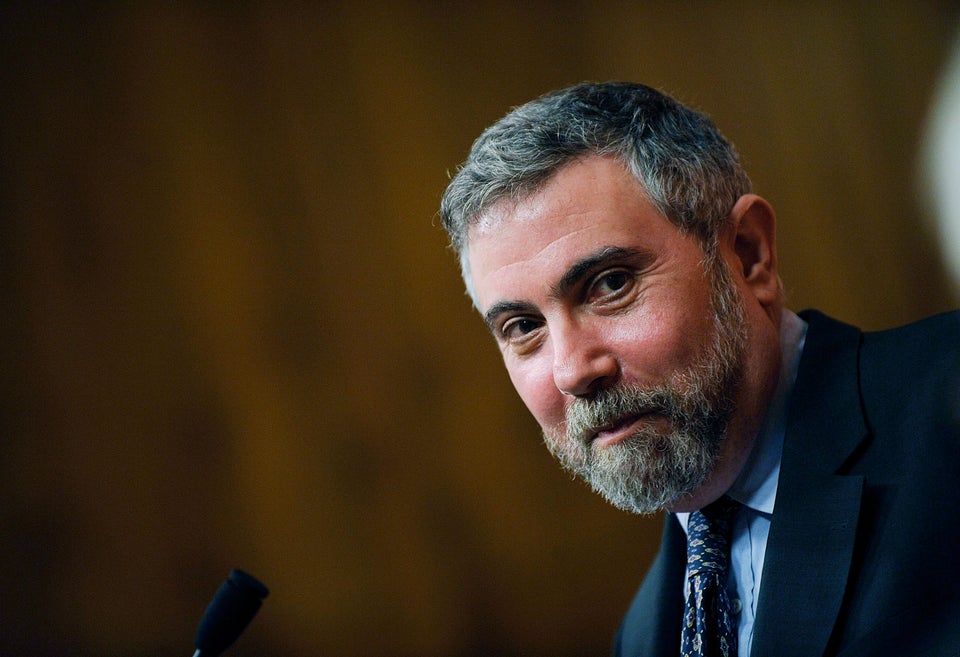 People Who Say Romney's Tax Plan Doesn't Work
Popular in the Community