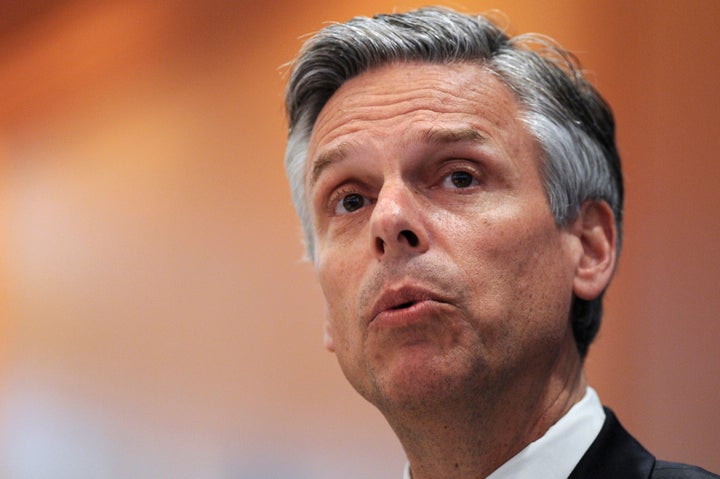 NEWARK, N.J. -- Former Utah governor and current presidential candidate Jon Huntsman said on Tuesday that as president he would respect the decision of states that legalized same-sex marriage and not seek to override those laws with a federal ban.
Speaking to reporters on the day of his campaign launch, Huntsman was asked specifically about the growing likelihood of a same-sex marriage bill being passed in New York. Would he seek to overrule Empire State lawmakers should he end up in the Oval Office?
"I would respect the state's decision on that," he replied.
The answer, while brisk, nevertheless sets Huntsman apart from his fellow Republican presidential candidates. Other members of the field have offered sympathy for state sovereignty on matters of marriage. But they have usually couched that by saying they would support a federal ban on same-sex marriage as well.
Huntsman, who supported civil unions as Utah's governor, has said he personally believes that marriage is between man and woman. Yet his willingness to at least cede dominion over that decision to the states risks his standing among social conservatives, even if other prominent Republicans -- including former Vice President Dick Cheney –- have made similar remarks.
While the former governor does have a relatively progressive-minded history on the topic, it is also worth noting that his presidential campaign has drawn hefty support from prominent gay Republicans.

Popular in the Community