"Kate Plus 8" stars Cara and Mady Gosselin are setting the record straight.
The 15-year-old twins opened up to People about their "toxic" relationship with father Jon Gosselin in an interview published this week.
"He doesn't even know us — how can he dare to talk about us?" said Mady.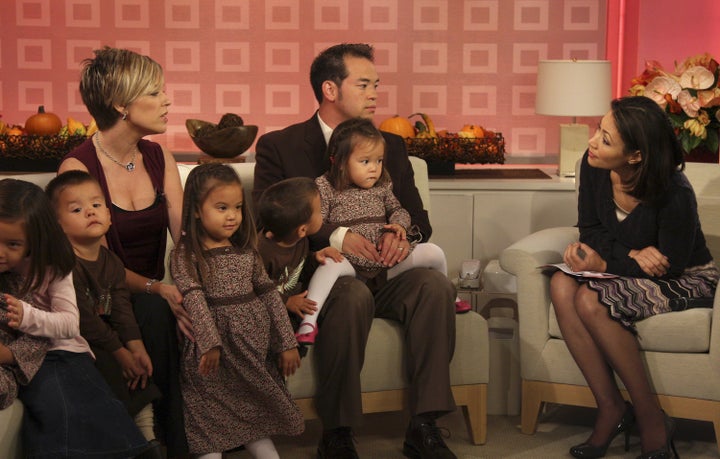 Jon previously claimed that his ex-wife, Kate Gosselin, purposely keeps the couple's children away from him, only allowing four to visit at a time.
"Who I get is who I get. Whoever comes through that gate or gets off that [school] bus is who I get. And Collin is homeschooled, so he doesn't get off a bus," Jon told Yahoo in June. He claimed he hasn't seen Collin ― whom Kate described this week as having "special needs" ― in years. 
However, twins Mady and Cara are refuting this claim, saying they don't see their father because they simply choose not to.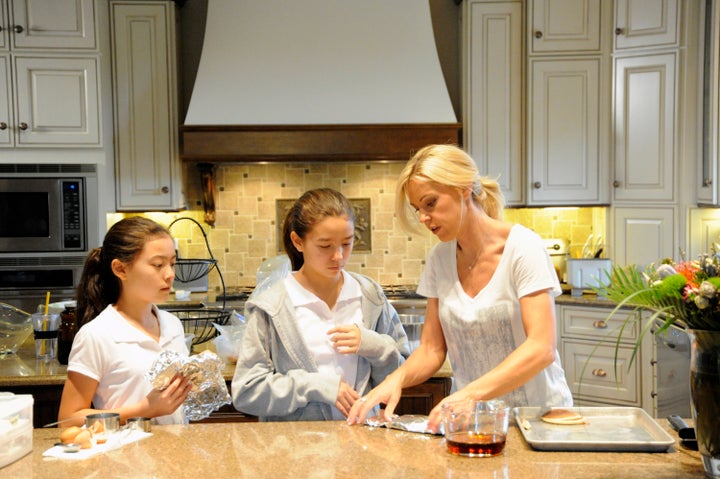 "He makes it seem like we're being kept from him, which is insane," said Mady. "He should maybe spend some time thinking about why we don't want to see him and maybe realize that if he ever does want a relationship with us, talking about us on TV is not the way to make that happen."
Jon and Kate divorced in 2009 when Jon decided to walk away from the unhappy marriage as well as his reality TV contract with TLC, which aired the hit show, resulting in a breach-of-contract lawsuit from the network. Since then, the former spouses have been in an ongoing custody struggle.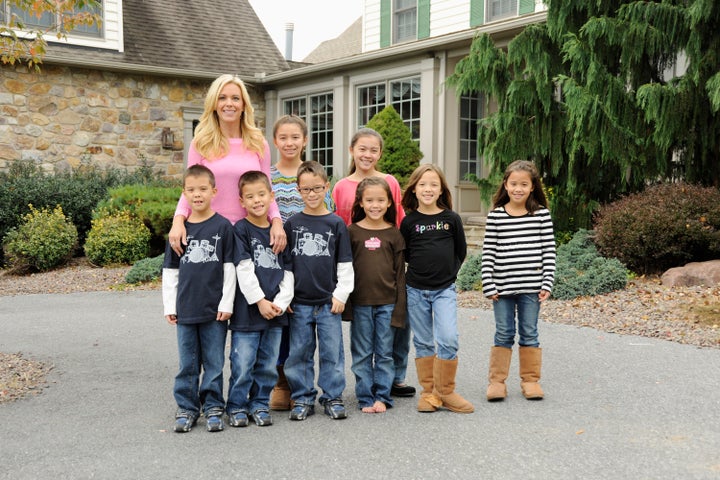 "I can't do anything," Jon told Yahoo about Kate's alleged efforts to keep the kids away from him. "It's unfair of her to do that, considering she claims that she does her best for all my kids. Dah, dah, dah, drama. 'I'm perfect.' No one's perfect, honey. Trust me."
Mady, however, has a different outlook on the situation.
"Here's how I feel about this," she said. "This year I'm going to turn 16. I'm going to be learning to drive, taking the PSATs, thinking about college ... so much is going on in my life. And the last thing I have time for is a toxic relationship."
Jon responded to the twins' allegations Thursday morning, calling the tell-all "shocking."
"I'm very upset," he told Entertainment Tonight. "I love my children very much. I've always been there for them and I always will be. It's shocking."
With any lucky, Jon & Kate can work this out minus eight ― leaving the children out of their public custody battles.
REAL LIFE. REAL NEWS. REAL VOICES.
Help us tell more of the stories that matter from voices that too often remain unheard.
BEFORE YOU GO
PHOTO GALLERY
Most Surprising Celebrity Divorces