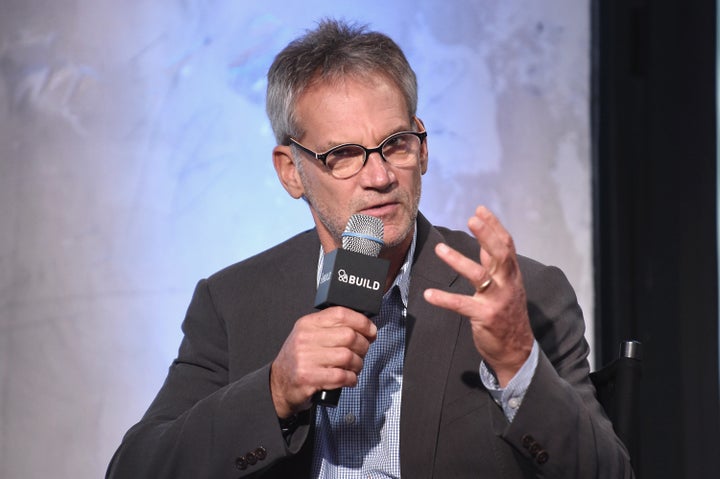 The Montana Supreme Court is scheduled to hear oral arguments from author Jon Krakauer and officials of the state's higher education system on April 27, as part of an ongoing legal dispute over records from a University of Montana rape case.
While working on Missoula: Rape and the Justice System in a College Town in early 2014, Krakauer submitted a records request to Clayton Christian, Montana's commissioner of higher education. The author wanted to confirm that Christian and a new dean of students had overturned the expulsion of Montana Grizzlies quarterback Jordan Johnson, whom the university had found responsible for a sexual assault claim in 2012.
Krakauer sued to get the records. He won the first round in district court, but Christian appealed to the state Supreme Court. Missoula was published in spring 2015, but the author is still fighting to get the records on how Johnson stayed on campus.
Krakauer believes the public has a right to know what happened in Johnson's case, and has collected legal briefs supporting this stance from groups like the Montana Newspaper Association and the Society of Professional Journalists -- reporters know all too well how often schools invoke FERPA. But Montana's higher education system has backing from several attorneys representing the U.S. government, laid out in an October 2015 amicus brief.
In a brief submitted last month, Montana's university system argued Krakauer is in the wrong because A) he is requesting information he believes is related to Johnson, but he can't prove that it is because he hasn't read the documents, and B) he is seeking a specific student's record, meaning redacting the names on the paperwork would not actually protect that student's identity. A separate amicus brief filed by several attorneys for the federal government agree with the state university system's second point.
Although Krakauer never got the records, he concluded that details of a case discussed in the findings from an investigation by the U.S. Department of Justice into the university's handling of sexual assault cases matches those of Johnson's.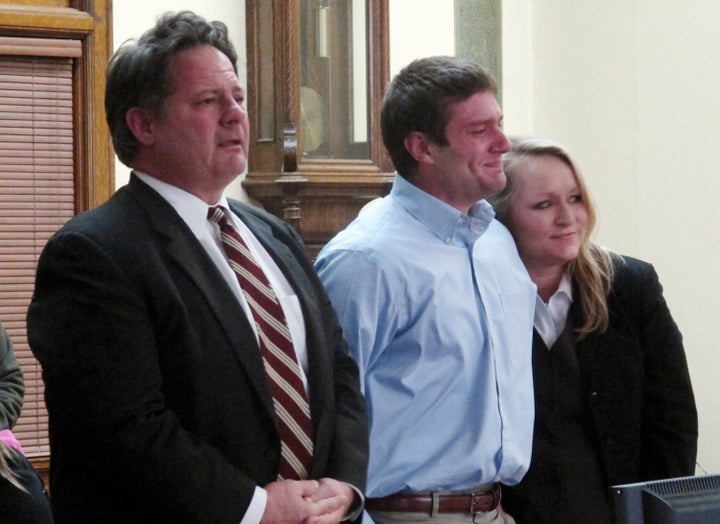 Students can't sue a university for violating FERPA, because the Supreme Court has held there is no private right of action under the law. While some states allow students to seek monetary damages from schools that disclose their private information, the U.S. Department of Education is solely responsible for enforcing and potentially punishing a college for FERPA violations.
Theoretically, a school could lose all federal funding for breaking FERPA, but such a sanction would be unprecedented. No college has ever received a financial penalty from the Education Department for violating FERPA, according to the nonprofit Student Press Law Center.
Ending all federal dollars to a college would essentially close the school's doors unless it is as wealthy as Harvard, Duke or Yale. That's because both public and private colleges are heavily funded by taxpayers: Public schools receive state and federal funding, and nearly all private schools receive government money through student loans or federal grants.
The university found Johnson responsible for the sexual assault claim, and multiple officials upheld the decision. But Christian ordered the accusation to be re-adjudicated with a higher burden of proof, Krakauer notes. An independent investigator looked into the claim again and said Johnson was guilty under the higher standard, but a newly hired dean of students rejected that finding in fall 2013. Johnson stayed on campus after that point.
Johnson was found not guilty of a criminal charge of raping a fellow University of Montana student in 2013.
The public is "still in the dark about precisely how the appeal was bungled," Krakauer wrote. "This is the question that I hope might be answered by the reports, emails, directives, transcripts and other documents" he has sued to get.
Montana Supreme Court Justice Patricia Cotter recused herself from the hearing. Cotter is the wife of Michael W. Cotter, a U.S. attorney for Montana who was involved in the DOJ's investigation of Missoula police and the University of Montana.
Popular in the Community