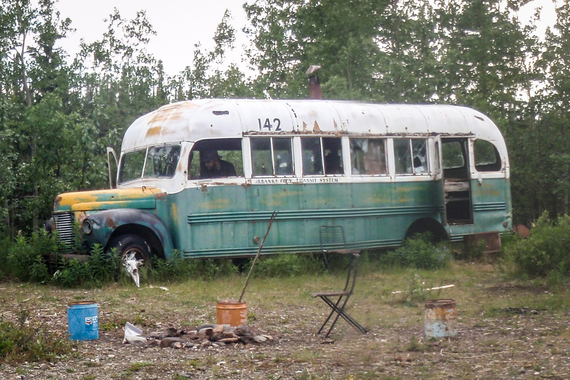 FAIRBANKS -- Author Jon Krakauer posted "How Chris McCandless Died: An Update" Wednesday at The New Yorker online with the fifth theory he has put forward since 1993 to justify his claim that the young man did not die of reckless behavior but of poisoning.
In 1993 Krakauer wrote in Outside magazine that the 24-year-old who ventured off the Parks Highway with meager supplies and never returned may have eaten wild pea plants and made himself sick. "In all likelihood McCandless mistakenly ate some seeds from the wild sweet pea and became gravely ill," Krakauer wrote in the January 1993 issue.
In "Into the Wild," his best-selling 1996 book, Krakauer said McCandless died from eating poisonous seeds of the wild potato, not from starvation.
Lab tests in 1997 found no trace of the poisonous alkaloid that Krakauer blamed for the young man's death in the potato seeds, and a 2008 study found no evidence that the pea plant or wild potato seeds are toxic.
In 2007, before the movie of the same name hit the big screen, Krakauer offered his third theory.
Calling all HuffPost superfans!
Sign up for membership to become a founding member and help shape HuffPost's next chapter