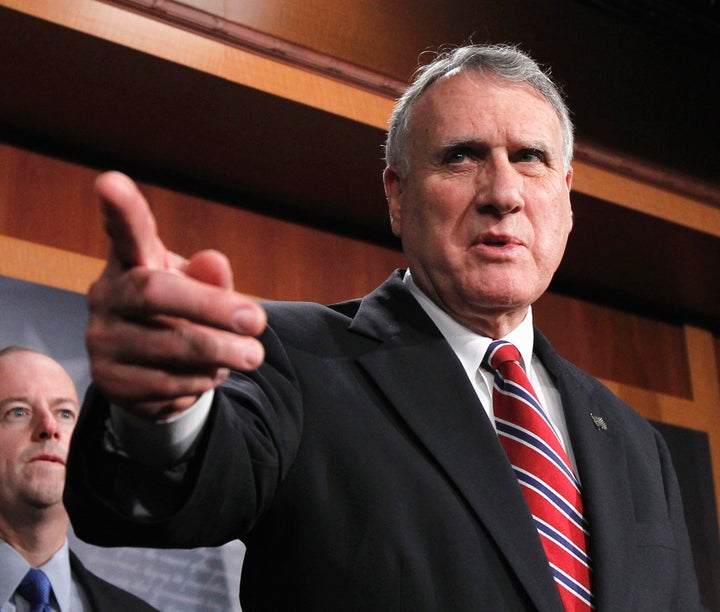 Asked if he regretted the flap, Kyl said Thursday: "I misspoke when I said what I said on the floor - and I said so."

But what about the claim that it was "not intended to be a factual statement" when Kyl said 90 percent of Planned Parenthood's services were abortion related?

"That was not me - that was my press person," he said.
Got it. See, when Jon Kyl said a bunch of things that were not true, he obviously had some sort of malfunction in the speech center of his brain. Clearly, what he meant to say was "Three percent of Planned Parenthood's activities are related to abortion, and now that I'm saying this out loud, I forget why I was making such a big deal about it in the first place, so I yield the floor." But an episode of some kind of dysphasia caused him to form entirely different syllables, so while it looked to the world like he was absolutely speaking with perfect clarity of voice and thought, it was all really just a mangled mistake. That observers couldn't see that he was misspeaking is just a terrible coincidence.
Oh, and then some idiot -- "my press person" -- said some even dumber things to CNN, but why was anyone in the news taking the things Jon Kyl's "press person" says seriously, as if his "press person" was somehow authorized to speak to the press, on Jon Kyl's behalf?
So, really, this was everyone else's fault.
Calling all HuffPost superfans!
Sign up for membership to become a founding member and help shape HuffPost's next chapter