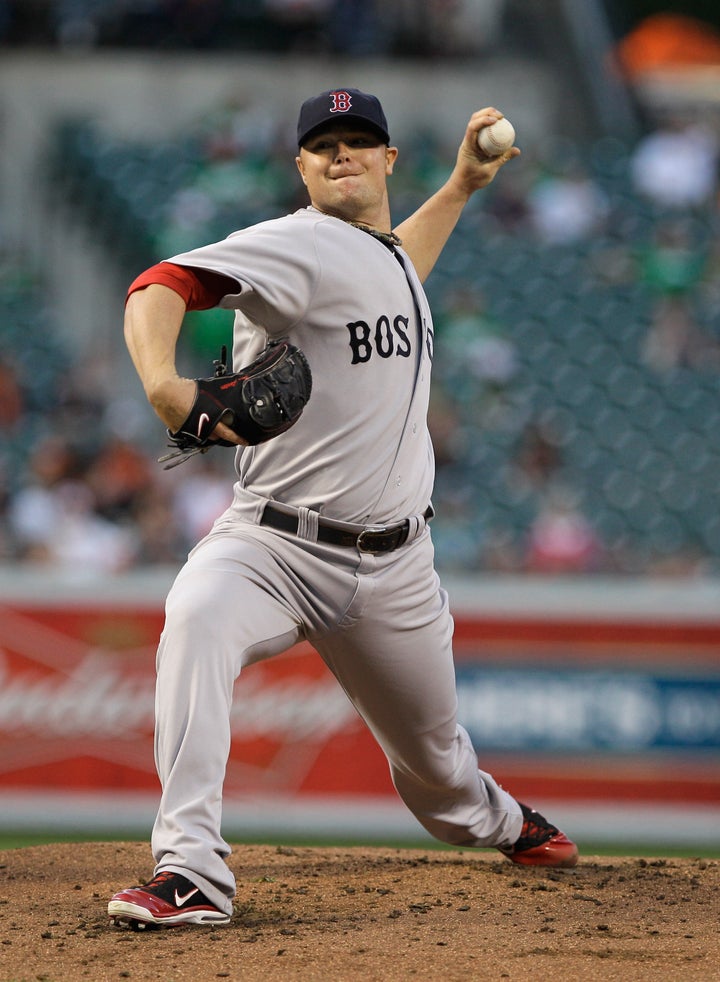 "Was it a bad habit? Yes. I should have been on the bench more than I was," he told Abraham. "But we just played bad baseball as a team in September. We stunk. To be honest, we were doing the same things all season when we had the best record in baseball."
"I'm trying to set the record straight," Lester said. "People are making us out to be a bunch of drunk, fried-chicken eating SOBs, playing video games. You can ask my wife, for the last 10 years I don't think I've played a single video game, and Josh [Beckett] and Lack [John Lackey] are the same way."
Lester believes that the media is on a "witch hunt" as it looks to assign blame for the club's late-season swoon.
However, two sources within the organization told Mike Giardi of CSNNE.com that Lester's take on it "only told part of the story."

"Their feeling is that the behavior of Lester, Josh Beckett, John Lackey and, on occasion, Clay Buchholz was irresponsible, occasionally reckless, and disrespectful to manager Terry Francona," Giardi wrote.
So to recap, Lester admitted to having an "occasional beer" and lashed out at everyone blowing the story out of proportion. A few sources in the organization said "not so fast" and claimed Lester downplayed it much of the report.
In this case of "he said, anonymous he said," it's hard to distinguish which version of events is closest to the truth. During how many games did the pitchers crack a beer in the clubhouse? How much fried chicken did they eat? How much influence did Francona have over his players? Who's the best player at Halo? There aren't any clear-cut answers. All that we can say for certain is that there are several months before pitchers and catchers report to spring training that will be spent trying to get to the bottom of these questions.
Calling all HuffPost superfans!
Sign up for membership to become a founding member and help shape HuffPost's next chapter