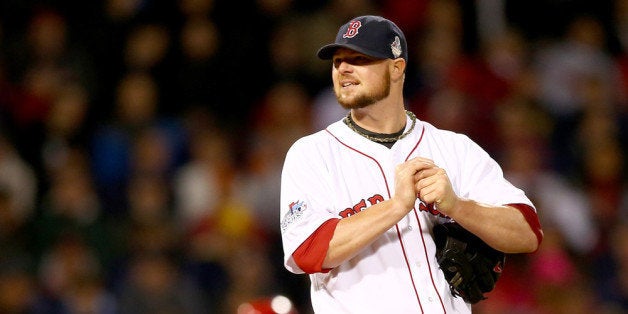 The left-field wall might not have been the only "Green Monster" at Fenway Park for Game 1 of the World Series. St. Louis Cardinals minor leaguer Tyler Melling spotted an unidentified green substance on the glove of Boston ace Jon Lester. Melling shared an image on Twitter of Lester from the Game 1 broadcast and asked if the he might have been using Vaseline.
The minor league pitcher wasn't the only one to notice that mysterious, greenish spot inside Lester's glove.
Giving even more fodder to Cardinals fans and conspiracy theorists, Lester appeared to dab the spot with the index finger on his pitching hand during the game.
By means fair or foul, Lester delivered a dominant performance in the World Series opener. The 29-year-old lefty pitched 7.2 scoreless innings and struck out 8 as Boston cruised to an 8-1 win.
UPDATE: MLB issued a statement on Lester allegedly using a foreign substance, via Ken Rosenthal of FOX Sports.
Related
Before You Go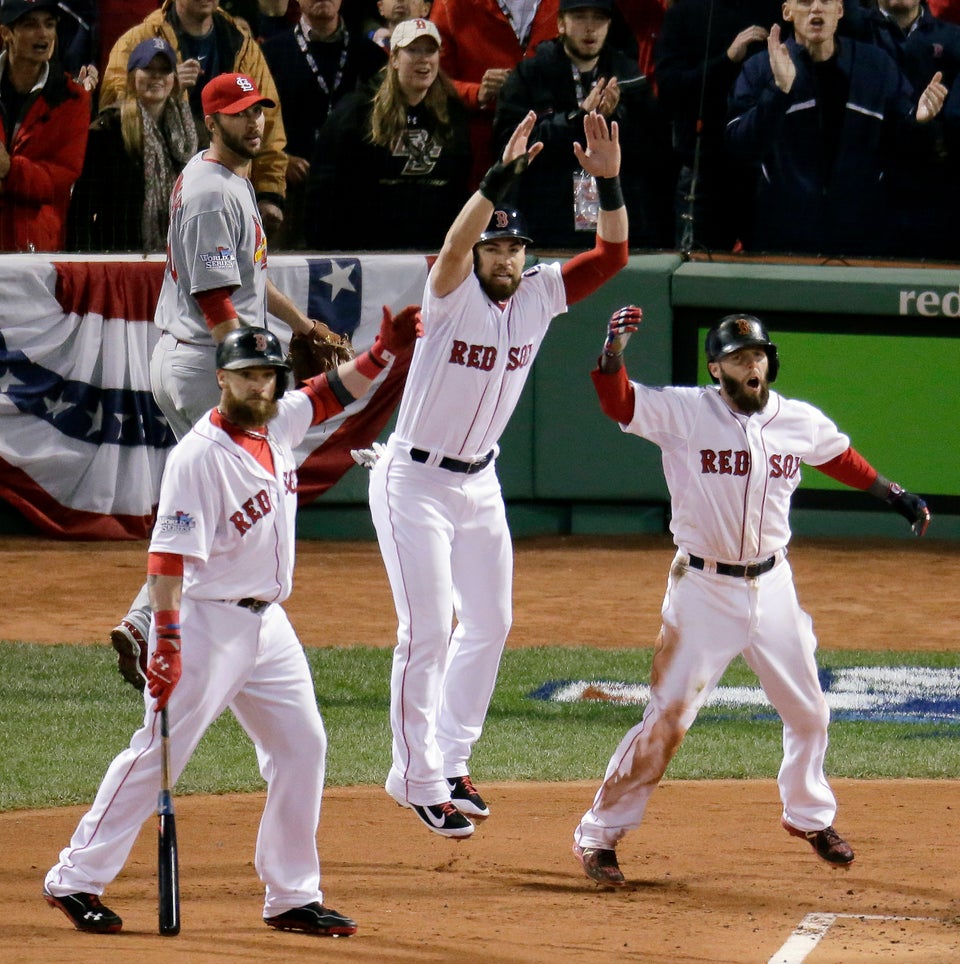 PHOTOS: 2013 World Series Game 1
Popular in the Community