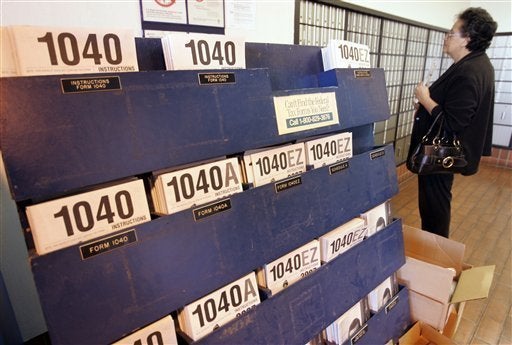 The chips may already be stacked against Jon Scott Ashjian, the man who recently filed as a Tea Party candidate for Harry Reid's Nevada Senate seat.
A report last week uncovered that the successful business owner owes more than $200,000 in back taxes. On top of that, recent polls appear to confirm Republican worries that a Tea Party candidate might skim enough conservative votes to change the election in the Democrats favor.
In a profile in the Las Vegas Sun, J. Patrick Coolican reports that Ashjian "has an IRS lien on his property because he owes more than $200,000 in back taxes, according to the county recorder."
Coolican also reports that Ashjian's company, A&A Asphalt Paving Co., is currently dealing with a complaint about a $1000 bad check issued to a vendor last year. Though Ashjian shut the company down a month later, he now faces charges of failing to "provide a financial statement or other evidence of his financial responsibility," and could lose his business license following a hearing later this month.
Ashjian told the Las Vegas Sun that he was unaware of both the back taxes and the complaints against his asphalt company. Financial problems like this are to be expected of small business owners like him, he said, and were actually a big reason behind his decision to launch a Senate bid.
"This elitist crowd doesn't have any clue about the pain and suffering experienced by the average American," he told the Sun. "Every small-business owner is in the same boat."
Calling all HuffPost superfans!
Sign up for membership to become a founding member and help shape HuffPost's next chapter