As the Season 5 finale of "Game of Thrones" looms closer, fans are anxiously wondering whether or not some of their favorite characters will be axed. While Kit Harington has been rather silent about what's to come in the final two episodes, he did drop one significant hint on Tuesday.
Serious show and book spoilers follow. You have been warned.
Fans of George R.R. Martin's A Song of Ice and Fire series know that Jon Snow's fate is a major cliffhanger. In Martin's last published book, A Dance with Dragons, Jon is repeatedly stabbed by his brothers of the Night's Watch. It's unknown whether or not Jon lives, and there's endless fan theories flooding the Internet about it. But what does Kit Harington have to say about it?
While discussing his new film "Testament of Youth" during an AOL Build interview on Monday, Harington warned fans about Jon Snow's fate. "You can't count on Jon Snow being safe," Harington said, "or Tyrion being safe or anyone being safe." Okay, but doesn't that just mean anyone on "Game of Thrones" can die at any time? That's not news.
But on Tuesday, The Huffington Post sat down with Harington, and he let a new detail slip. The British actor told us how much he looks forward to taking a break soon saying, "I'm disappearing off the face of earth after publicity for ['Testament of Youth'], which will be really nice." Just to be sure, we asked if he would be taking time off before he returns to the set of "GoT," which he said shoots from July to December each year. "If I start filming 'Thrones,'" Harington said (the emphasis his own). "I can't tell you if I do."

Yep, Harington doesn't know if he'll return for Season 6, which can only mean Jon Snow may die at the end of Season 5. (Take a moment to breathe.)
Another area of speculation regarding Jon's possible stabbing scene is who will commit the act. In the book, Bowen Marsh repeatedly stabs Jon along with a group of Night's Watch brothers. In the show however, Bowen is hardly a well known character. One character who has been featured more prominently this season though is Olly, who really hates the Wildlings for slaughtering his family and isn't thrilled about Jon siding with them. Last month, Vanity Fair theorized that Olly may be the one to put an end to Jon, and it seems pretty likely -- he did kill Ygritte, after all.
Like Jon, we know nothing, but we know you should pray to the old gods and the new for him.
"Game of Thrones" airs on Sundays at 9:00 p.m. ET on HBO. "Testament of Youth" opens in on June 5 in the U.S.
Support HuffPost
The Stakes Have Never Been Higher
Before You Go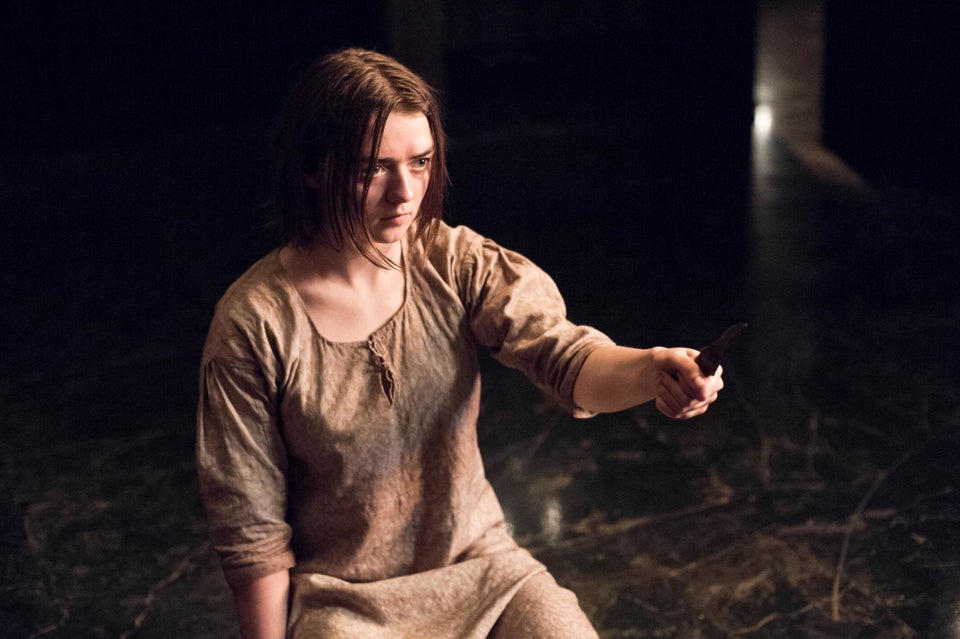 "Game Of Thrones"
Popular in the Community