Jon Stewart dove into the Supreme Court's DOMA hearing on Thursday, picking apart the arguments against striking down the law, most notably those of Justices Scalia and Alito.
In the first part of the segment, he took issue with the argument that the 1996 legislation wasn't based on moral outrage from the right. He then went on to address Scalia's assertion that there is no conclusive opinion on the effects of same-sex child-rearing, and Alito's comment that gay marriage is newer than cell phones and the internet.
Jon summed the whole thing up in one sentence: "You don't have to beta test rights."
He rounded the segment out with the one thing the right can relate too: "the heartbreak that is double taxation."
Watch Jon talk Scalia and Alito above. You can see the first part of the segment here.
Related
Before You Go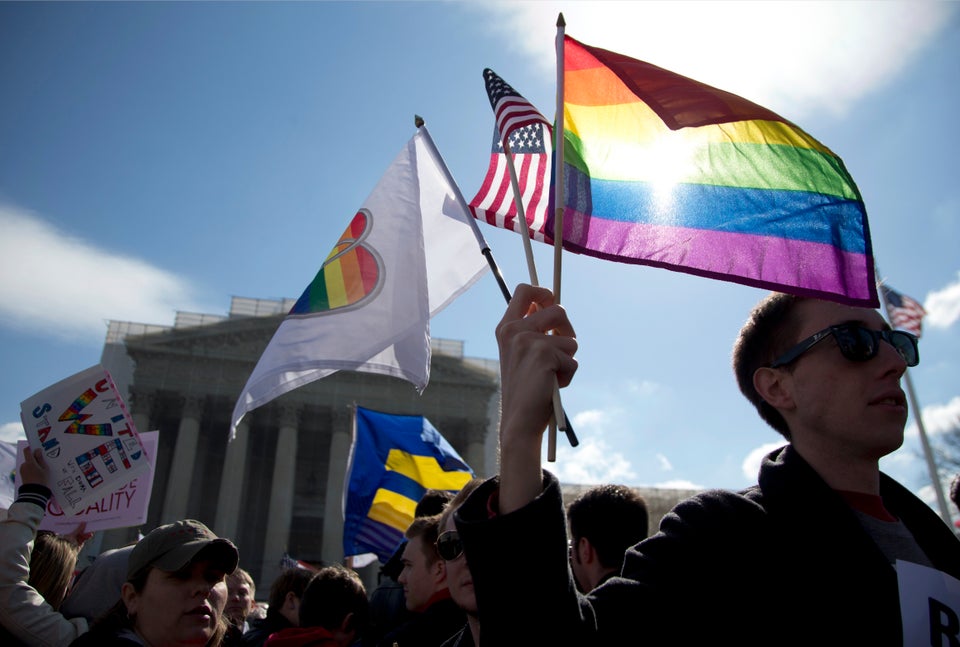 Supreme Court Proposition 8 Case
Popular in the Community