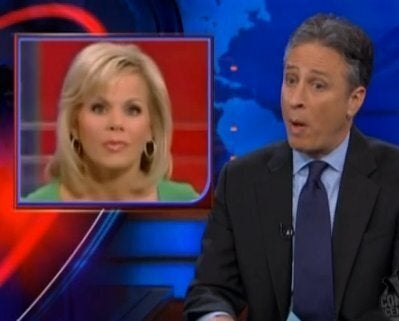 Jon Stewart went after "Fox & Friends" host Gretchen Carlson last night. Saying she plays the "troubled mom, just trying to make sense of this modern country," Stewart explained Carlson seems to be dumbing herself down in order to connect with an audience that sees intellect as an elitist flaw.
After showing clips of Carlson talking about Googling the words "ignoramus" and "czar," Stewart was flabbergasted:
How do you get a job on television if you appear to be one of those people who need to pin their address to their coat so a stranger can help them find their way home?
Determined to get to the bottom of it, Stewart conducted a Google search of his own. According to his findings, this "troubled mom" is a graduate of Stanford and a classically trained violinist. With this in mind, Stewart challenged Carlson: "I don't want to have to turn you on tomorrow to see you're actually surprised that the Interior Secretary is in charge of the outside stuff."
Related
Popular in the Community