"I know very few people go into comedy as an act of courage, mainly because it shouldn't have to be that. It shouldn't be an act of courage, it should be taken as established law," Stewart said. "But those guys at Hebdo had it and they were killed for their cartoons."
So how do you go from a heartfelt plea for sanity in a world gone insane back into comedy? Stewart found the answer in a story about... Nazi cows.
But the segment was about more than just Nazi cows.
"The cows -- because we're talking about cows, right? -- are by nature peaceful animals," explained "Senior Moo-slim Correspondent" Aasif Mandvi. "And then you get these crazy ones with this violent outdated ideology."
Related
Before You Go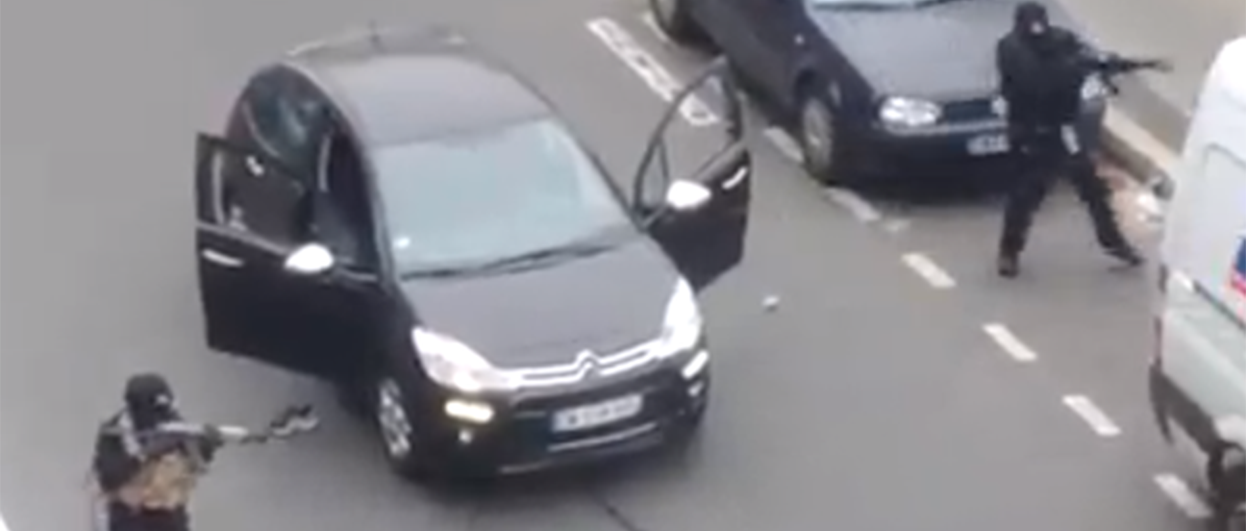 Charlie Hedbo attack
Popular in the Community