When it comes to the age-old rivalry between New York and Chicago, it always seems to boil down to just one thing: Pizza.
"Let me explain something, deep-dish pizza is not only not better than New York pizza. It's not pizza," Stewart explained. "It's a f***ing casserole!"
Stewart went on to liken Chicago-style pizza to "tomato soup in a bread bowl," "an above-ground marinara swimming pool for rats" and, most damningly, "sex with a corpse made of sandpaper."
While we think Stewart was more than a bit too harsh in his assessment of deep-dish (and wonder if he's ever actually eaten it), we have to admit we're a little intrigued by his potentially game-changing suggestion to top it with canned onion rings. Thanks, man!
Related
Before You Go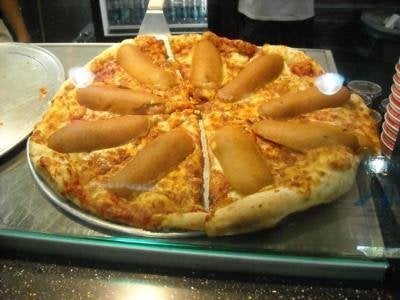 Most Bizarre Pizza Toppings
Popular in the Community