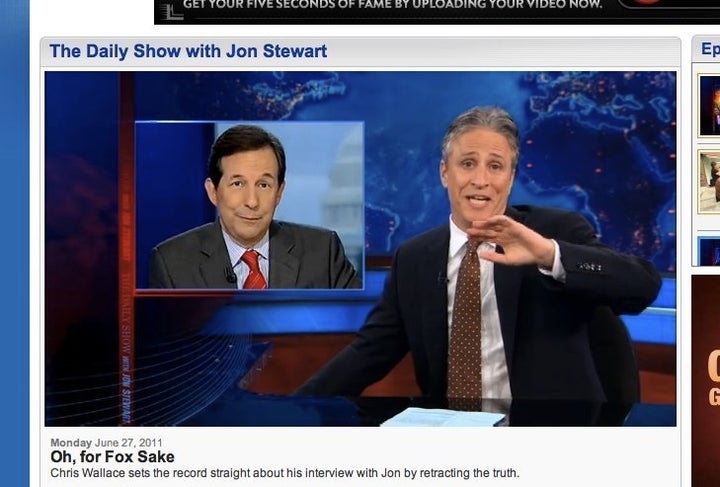 After this, Stewart expected Wallace to apologize, but instead Wallace chose to defend himself by clarifying a point he made during the Stewart interview, that Fox represented the "other side of the story" in relation to MSNBC's coverage. He said he meant to say "the full story" instead. Stewart was appalled at the retraction:
"That's your 'setting the record straight'? 'I accidentally told the truth and now I wish I could take it back'?"
As you'll see in the video below, this back-and-forth launches Stewart into what can only be described as a paranoid frenzy involving two large binders of Fox News transcripts. The futile argument also leads to one of Stewart's most concise and no-holds-barred depictions of Fox News: that to Fox, any editorial view that doesn't favor conservatism is elitist, but favoring conservatism is justified because it needs to be protected against liberal biases. And if you question this logic, it only proves how right they are.
"That narrative of conservative victimization is the true genius of what Fox News has accomplished," Stewart said.
Watch the full segment below including Stewart's (final?) word on Wallace wherein he uses Wallace's own "crybabies" insult against him and the network.
Related
Popular in the Community