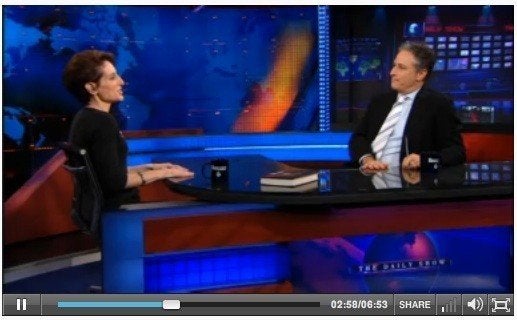 "Cleopatra is the most well known woman we don't know," Jon Stewart said to Stacy Schiff, the Pulitzer Prize winning author of the new book "Cleopatra: A Life," on his show last night.
"Yeah, that's exactly it," Schiff said. "Whose face we couldn't recognize if we saw it."
The two spoke about the famous Egyptian queen and about the paradoxical notion that while much has been written about her, few facts are clear. Schiff wrote about them for Huffington Post, commenting on iconic illustrations of Cleopatra and why they were wrong.
About the queen, Stewart asked, "How do we not know what she looked like?"
Schiff noted that Cleopatra looked nothing like Elizabeth Taylor, who played the queen in a seminal 1963 film; rather, the author said Cleopatra was "Semitic looking." She had an "angular face ... hooked nose, sunken eyes, prominent chin."
"You just described my high school year book picture," Stewart joked.
WATCH:
Calling all HuffPost superfans!
Sign up for membership to become a founding member and help shape HuffPost's next chapter