WASHINGTON -- Jon Stewart spent years upbraiding Congress from his perch on the set of "The Daily Show," perhaps never to so great an effect as when he embarrassed lawmakers over their failure to help the ailing first responders of 9/11.
Stewart left the show in August, but the cause of the rescuers who rushed into that nightmarish catastrophe 14 years ago -- at great personal risk and ongoing cost -- is still very much on the former show host's mind now that the 9/11 law that Congress did eventually pass is starting to expire.
According to sources familiar with the planning, Stewart will be taking a different, more direct tack to help the heroes of 9/11 now that he's out from behind his studio desk. He plans to put his feet to work along with his mouth, and walk the halls of Congress next Wednesday, Sept. 16, with about 100 responders while they make personal appeals to members. Their goal is to help renew the James Zadroga 9/11 Health and Compensation Act, which starts phasing out next month.
Stewart first broached the idea with Sen. Kirsten Gillibrand (D - N.Y.), the 9/11 bill's lead sponsor in the Senate. Several responders were in the audience when the senator appeared on one of Stewart's final shows in July, said Glen Caplin, a former Gillibrand aide who is coordinating the Capitol Hill push for his new employer, the Global Strategy Group.
The last 9/11 bill, named after an NYPD detective who died after exposure to the toxic site, passed in 2010, more than nine years after the attacks, when Congress was finally cajoled into addressing the mounting problems suffered by Americans who rushed from all over the nation to help in the aftermath.
But funding for the $1.6 billion health and monitoring effort ends in October. It has enough cash on hand to keep operating for up to another year, but the resulting uncertainty could cause problems for patients and push doctors to seek more permanent work. More than 72,000 responders and survivors from every Congressional district are enrolled in health programs funded by the bill.
The $2.75 billion Victims Compensation Fund -- which lost nearly $90 million to the sequestration budget cuts -- ends on Oct. 3, 2016. Anyone who is diagnosed with 9/11-linked cancers or other ailments after Oct. 3 next year will not be eligible for anything.
Told of the programs' impending end -- and a familiar lack of action in Congress -- Stewart memorably pledged to help.
"This is such bullshit. It's insane," Stewart told Gillibrand during their interview.
When Stewart made the 9/11 bill his cause in 2010, it was already late in the game. The measure barely passed on the last day of the Congress that year, with members headed home for Christmas.
First responders have not forgotten the part Stewart played in getting the measure passed.
"I have no role models, no heroes, but Jon Stewart comes as close as possible to that," said John Feal, founder of the 9/11 advocacy group the FealGood Foundation. "I like to think we pitched a good eight innings, and we called on Jon, who was our Mariano Rivera, to close it."
The program isn't facing as harsh a deadline now as it did five years ago, but it is competing with other major problems facing Congress, including the Iran deal, the budget and the looming debt limit. And still, most members have not signed on to the new bill. (A database of sponsors and opponents, compiled by the group Citizens for the Extension of the James Zadroga Act, can be found here.) Advocates are hoping Stewart can use his skill and star power to motivate lawmakers to pass legislation before the program starts running into a cash crunch.
"Now we're asking for Jon to pitch the eighth and ninth innings," Feal said.
But it's not that Feal, Stewart or anyone else who has pushed for Congress to deal with the long-lasting impacts of the worst terror attack on U.S. soil thinks first responders and other victims should have to haul their wheelchairs and oxygen tanks to the Capitol every few years to plead their case.
"Jon Stewart and our first responders shouldn't have to be in Washington walking the halls of Congress to keep the health care program running that our heroes need and deserve," said Gillibrand in a statement provided to HuffPost. "Congress should do the right thing and treat our 9/11 heroes who answered the call of duty with the same dignity and respect as our veterans."
Since that sunny September day in 2001 when nearly 3,000 people died, Feal estimates that at least 1,300 more have perished from lung problems and cancer. Indeed, many of them have died since the Zadroga Act passed in 2010.
That year, Stewart spent his entire final show of the year on 9/11 with four Ground Zero responders. One of them, John Devlin, died the next year when his lungs failed, ruined by the toxins and dust he inhaled while digging up the crushed debris of the twin towers.
Because of the slow-moving devastation of cancer and lung diseases, 9/11 advocates are hoping that this time Congress will pass a bill that lasts much longer than the five years the last measure did.
"We're asking for a permanent bill, but lets not kid ourselves," Feal said. "There's nothing permanent about 9/11 responders. We're all going to die off."
Michael McAuliff covers Congress and politics for The Huffington Post. Talk to him on Facebook.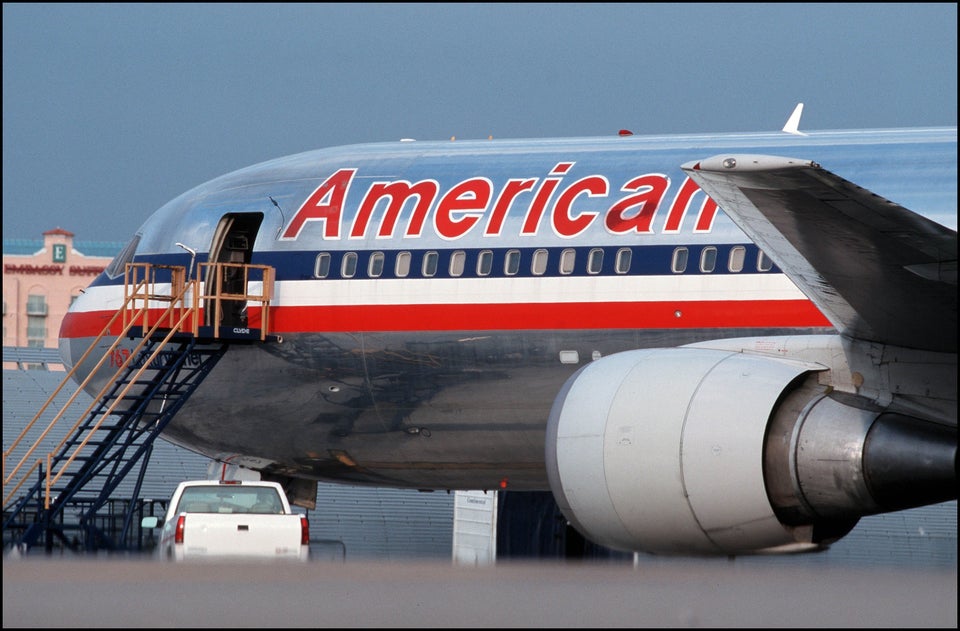 9/11 Timeline
Popular in the Community