Whether you call it "Deflategate," "Ballghazi" or "The Dumbest Scandal of 2015," the New England Patriots' under-inflated balls have become the centerpiece of Super Bowl XLIX.
On Thursday night's "Daily Show," Jon Stewart gave us his take on the "Ballocaust," mocking Coach Bill Belichick's pseudo-scientific explanation and quarterback Tom Brady's talk of "rubbing balls" at a press conference. Stewart got an even bigger laugh out of the new theory that a locker room attendant could have deflated the footballs "on [his] own for no extra money."
After a drop-in by football expert John Hodgman, Stewart got to something even more ludicrous than ball tampering, with mention of Seattle Seahawks running back Marshawn Lynch and the NFL's threats of a $500,000 fine if he failed to appear at media day.
"How is it that this guy's facing international drug cartel penalty money, but the owners and commissioner of the league have no obligation to address stadium financing shenanigans, or concussions, or domestic violence policies?" Stewart said. "Please, tell me this is the stupidest iteration of the NFL's fucked up priorities."
Unfortunately, it's not. Watch the clip to see what prompted Stewart come up with a new slogan for the NFL: "Worrying about the wrong S#@T since 1920."
"The Daily Show" airs weeknights at 11:00 p.m. ET on Comedy Central.
Related
Before You Go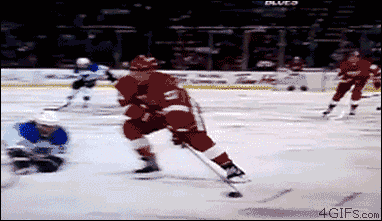 15 Hilarious Sports Fails
Popular in the Community