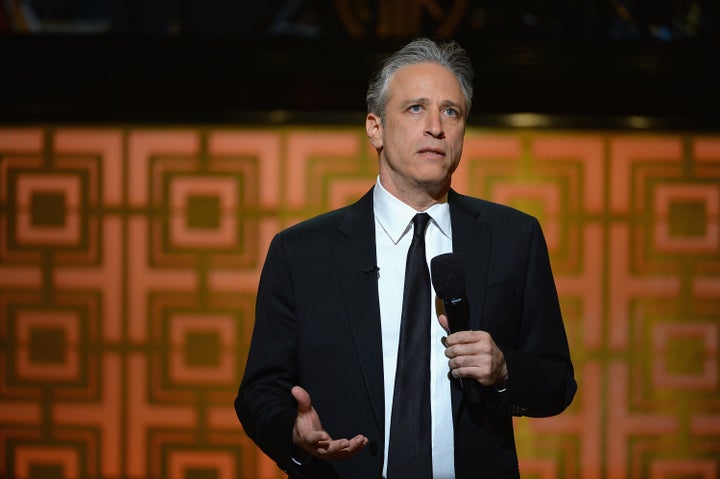 Even during trying times, fortunately the country still has national treasures Dave Chappelle and Jon Stewart to help sort things out.
New York Times culture writer Sopan Deb transcribed Stewart's comments.
"Strange, strange times. I have to admit," Stewart continued. "I did not think ― it wasn't so much that there were Nazis. It was really the reaction by certain presidents."
During a press conference Tuesday, Trump blamed individuals "on both sides"of the Charlottesville conflict — the white supremacists gathered in a rally as well as the counterprotesters against them — for their involvement.
"The presence of two sides, motherfucker?" Stewart mockingly asked. "There are two sides? Motherfucker? Two sides?"
Per Deb, Stewart paused for cheers, continuing, "Two sides! And I believe they are called the Allied powers and the Axis powers. And we used to be with the Allied powers. This motherfucker signed a treaty that I don't think any of us knew about."
"This is — I don't even know what the fuck to say about a situation like this," Stewart said later on. "I knew it would be bad because, and in the president's defense, he is a terrible person ... I don't think everybody who likes him is a Nazi, but everybody who is a Nazi sure does seem to like him."
To read more of what Stewart had to say, check out Deb's transcription of the appearance below.
Calling all HuffPost superfans!
Sign up for membership to become a founding member and help shape HuffPost's next chapter
BEFORE YOU GO