Comedian Jon Stewart returned to standup on Tuesday night, and wasted no time going after one of his favorite targets: Donald Trump.
"It's like an Internet comment troll ran for president," the former "Daily Show" host said of the GOP presidential frontrunner at the 9th annual Stand Up for Heroes event in New York.
(Warning: strong language ahead)
"When I was doing the program, we liked to make jokes about him because he's hilarious and easily mockable," Stewart said, according to Entertainment Weekly. "We would mock him with things such as, 'He looks like a bewigged boiled ham,' or something like that. So he would tweet in the middle of the night, 'Jon Stewart's real name is Leibowitz. He's a Jew. Why does he run away from his heritage?' You know, because that's what I think most presidents would do. I remember Lincoln used to drunk tweet: 'Hey, emancipate this, you fuck!'"
Stewart expressed some disbelief that Trump is a serious contender for the presidency.
"Are we really doing this Donald Trump thing? We're really doing that as a country?" Stewart said, according to The Hollywood Reporter. "He's fucked. I like to put my name in giant letters on everything I own as much as the next guy, but the only other people that do that are like 8-year-olds going to camp."
Then, he broke out his famous Trump impression.
"Where did I put that building? Oh there it is, Trump. Boom. Where's my fucking helicopter? Boom, Trump," Stewart said. "Where's my wife? Boom, Trump, nice."
If Trump is aware of Stewart's jokes, he has yet to fire back on Twitter.
Stewart had words for people who say they like Trump because of his unfiltered views.
"People are like, 'I like Trump; he says what he thinks,'" Stewart said, per The Hollywood Reporter. "What he thinks is stupid. That's like if your friend is like, 'I would like to fuck your mom.' Why would you say that? ... I don't give a shit if you're politically correct, just be correct, correct."
While it seems Trump got hit with the sharpest of comedic barbs, Stewart also told jokes about Ben Carson, Hillary Clinton, Joe Biden and even himself before wrapping it up with some exasperation over politics.
"I'm done with this shit," he said, according to EW. "Done, done, done."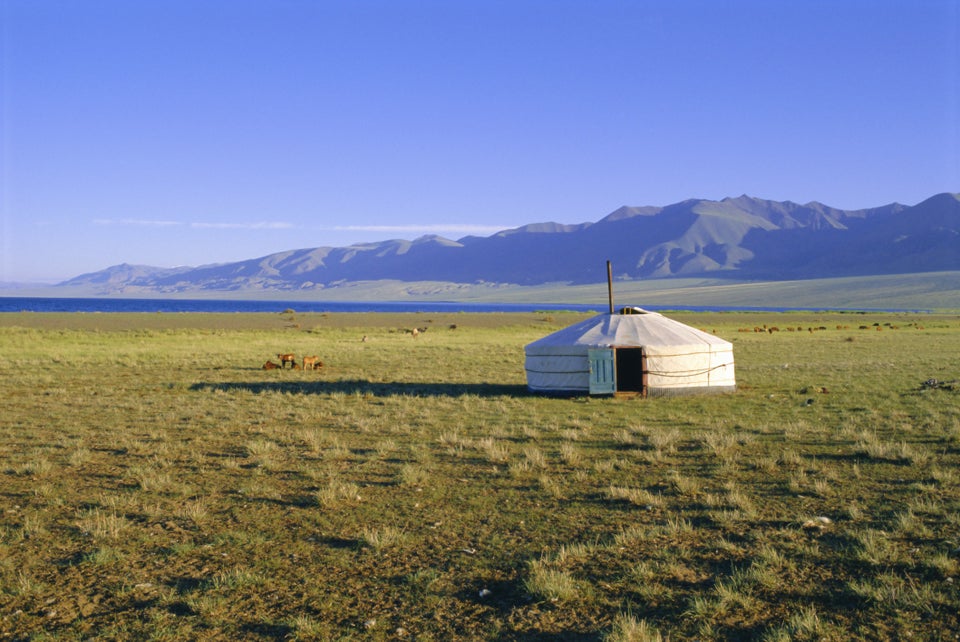 7 Things You Didn't Know About Jon Stewart
Related
Popular in the Community