Jon Stewart called out Fox News on Tuesday's "Daily Show" for the way the network edited a 2011 tape featuring President Obama discussing the Dream Act.
Before focusing on Fox News' response to Obama's change in immigration policy, the "Daily Show" host mocked Republicans for criticizing Obama for using executive authority to grant work permits and a two-year deportation deferral for students who arrived in the U.S. after the age of 16.
"George Bush, Bill Clinton, George H.W. Bush and Ronald Reagan—no president in modern history—has changed deportation policy through executive action, except all of them," Stewart said. "So the objections here may be what you call situational, or so I thought until yesterday, when I saw this on Fox News."
Stewart cut to a clip from Sean Hannity's Monday Fox News show, in which the host played a tape of Obama speaking in September 2011. During his remarks, Obama said, "There's been a great disservice done to the cause of getting the Dream Act passed, and getting comprehensive immigration passed, by perpetrating the notion that by myself, I can go and do these things. It's just not true."
Stewart pretended to be in disbelief. "That was just 9 months ago," Stewart said in a tone dripping with mockery. "The president said he couldn't do the thing he just did. Game over, Fox! Kudos!" He acknowledged the network's diligence and accuracy. Stewart also admitted that he sometimes acted like "a dick" to the network and was "quick to pounce," but Fox News "got it right."
"But before I go," Stewart said, "it looked like the president wasn't done speaking...Roll the unedited tape, perhaps."
Following the final line that Fox News included in its edited tape, Obama said, "Now what we can do is prioritize enforcement, since there's limited enforcement resources, and say, 'We're not going to go chasing after this young man or anybody else who has been acting responsibly and would otherwise qualify for legal status of the Dream act passed.'"
"Motha f***as!" Stewart said. "You cut Obama off just before he very clearly says that he can do the exact thing he just did! But which you said he said he's not supposed to—motha f***as! You almost had me, Fox News! You almost had me!"
Check out Stewart in the clip above, and the full, 10-minute Hannity segment below:
Before You Go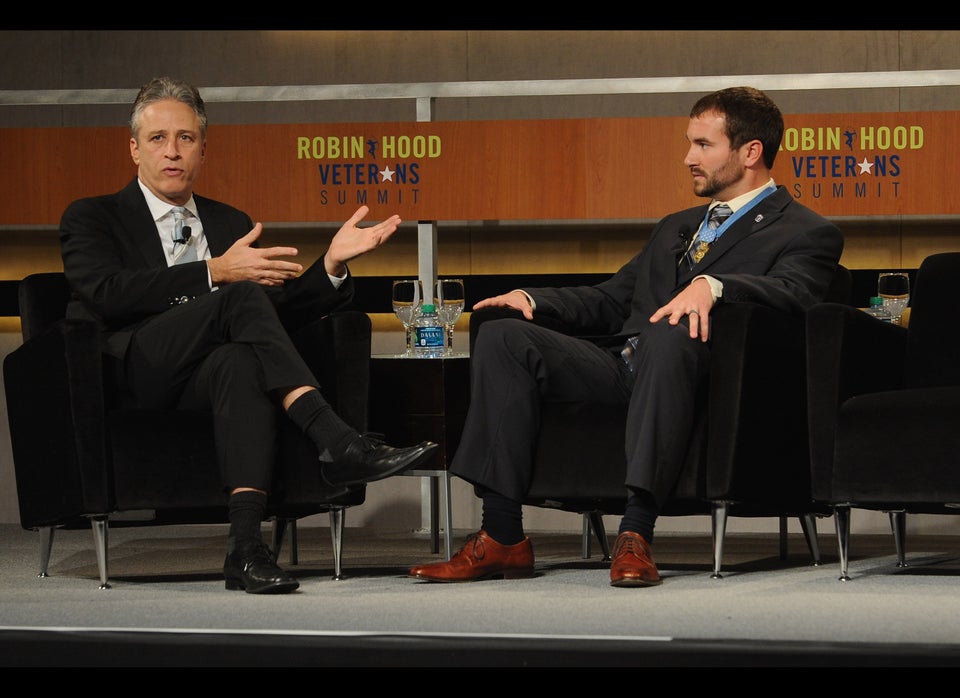 Gallery
Popular in the Community