"This campaign boils down to, 'Who do you trust to pick up the phone at 3 a.m. and RSVP to a gay wedding?'" Stewart said on Tuesday night's "Daily Show."
On the other hand, this climate is dramatically different from the 2012 campaign cycle, when much of the talk among Republican candidates was about banning gay marriage rather than attending same-sex wedding ceremonies.
"Republicans can no longer dismiss gay marriage out of hand," Stewart said. "They must engage the question."
While some GOP candidates have said they would attend a gay wedding for loved ones even if they don't support gay marriage, Rick Santorum said he wouldn't go to one. But, Santorum insisted he would still "love and support" the couple anyway.
"I know you don't want to redefine the word 'marriage,' but it does appear you want to redefine the words 'love' and 'support,'" Stewart said. "Santorum doesn't want to attend the wedding, that's fine; he'll be there on the wedding night."
That last crack was a reference to Santorum's well-documented "Google problem," and Stewart warned viewers: "Don't Google that."
Check out the clip above for more on what "The Daily Show" is calling "The Invitation Game."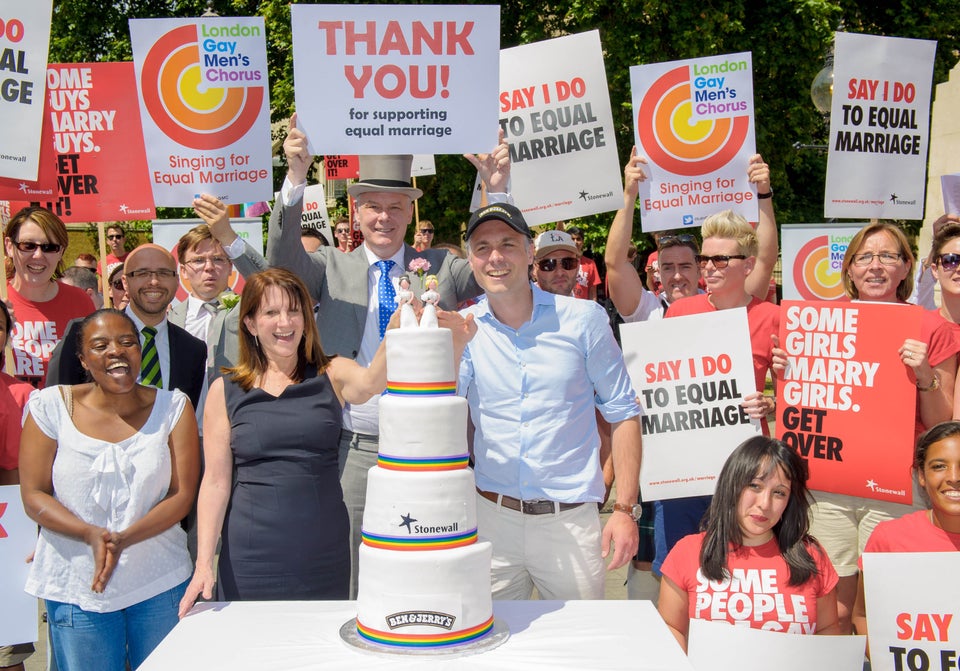 Gay Marriage Celebrations