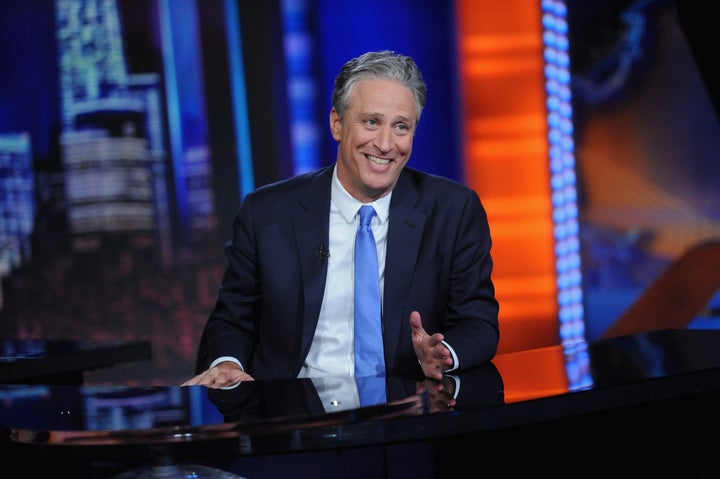 It's been one hell of an election season so far, but one thing we've been missing from this massive political circus is Jon Stewart's cynical voice of reason.
Casey Bloys, HBO's programming chief, told The Hollywood Reporter Stewart will produce an animated parody show that will (hopefully) air this fall. Bloys wouldn't provide an official premiere date but was hopeful about September or October. If the hint is actually the truth, that would mean Stewart would be back in full force just in time for the election in November.
"I talked to Jon before this," Bloys told THR. "He is establishing an animation studio. He wants to get material out on a daily basis. The idea is that it's an animated parody of a cable news network in an Onion-like portal. It will be his voice, in his actual voice, and his tone."
To clarify his comment, Bloys explained that "Onion-like" meant that there would be a written element and eventually a half-hour show on the network.
It'll be good to have him back, because tbh, we don't think we can get through the rest of this election without him.