Mike Huckabee has been attacking Beyonce for music he calls "mental poison," and on Monday night's "Daily Show," the former Arkansas governor didn't back down from his assessment of Queen B.
"Beyonce is such a mega-talent. She can do anything," Huckabee told Jon Stewart. "She's got the pipes to sing. She's got the moves to dance. She doesn't have to be vulgar in order to set the trend."
Huckabee, who recently quit his Fox News show to explore another run for president, said Beyonce has become a role model to young girls and that perceived vulgarity is a problem.
"Do you know any parent who has a daughter who says, 'Honey, if you make really good grades, someday when you're 12 or 13 we'll get you your own stripper pole?'" Huckabee asked.
"I think that's diminishing Beyonce in a way that's truly outrageous," Stewart shot back, and then introduced a clip of Huckabee playing bass guitar during a Ted Nugent performance of "Cat Scratch Fever," a song loaded with sexual references.
"You excuse that type of crudeness because you agree with his stance on firearms. You don't approve of Beyonce because she seems alien to you," Stewart said. "Johnny Cash shot a man just to watch him die -- that's some gangsta shit!"
Huckabee claimed Nugent's song is different because "it's an adult song."
But Stewart didn't buy it.
"You can't single out a corrosive culture and ignore the one that you live in because you're used to it," Stewart said.
Huckabee told Stewart to read his new book, "God, Guns, Grits and Gravy."
"Oh, I read it," said Stewart.
"Did you?" Huckabee challenged. "OK."
"It ain't Shakespeare," Stewart said.
Check out the full interview in the clip above.
Related
Before You Go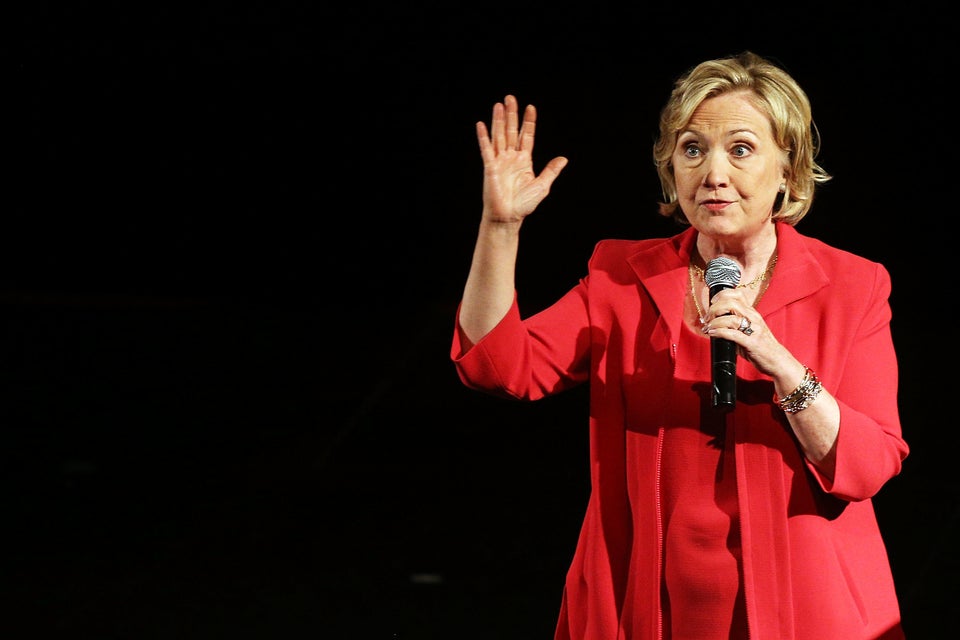 Potential 2016 Presidential Contenders
Popular in the Community